Sequel Bits: 'The Hangover 3,' 'Kung Fu Panda 3,' 'Avengers 2,' 'Birdemic 2' And 'Grown Ups 2'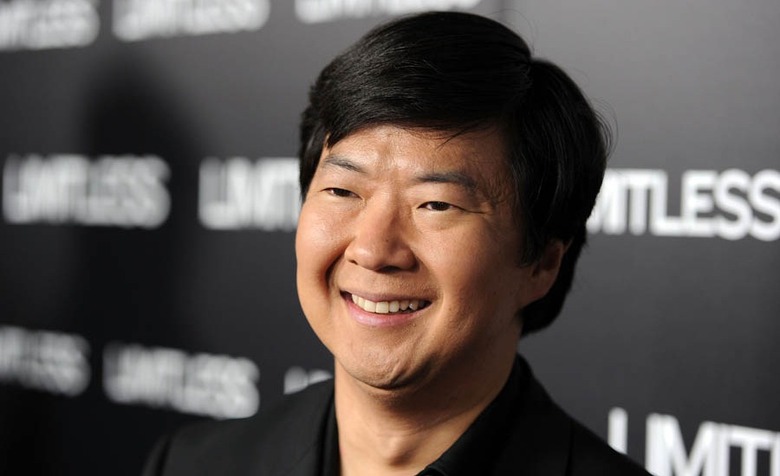 Be prepared for a lot of Sequel Bits in the next few days and here are just a few. After the jump, read about the following:
Ken Jeong has signed on for an expanded role in The Hangover Part III.
DreamWorks Animation is going to make Kung Fu Panda 3.
Arnold's son, Patrick Schwarzenegger, will have a small role in Grown Ups 2.
A teaser trailer for Birdemic II: The Resurrection spoofs The Avengers.
Joss Whedon has not made a decision about The Avengers 2.
The Hollywood Reporter has learned that comedian turned actor Ken Jeong has unsurprisingly signed on to once again appear in Todd Phillips' The Hangover Part III. Jeong had a small role, and small other things, in the first film and had a bit more to do in The Hangover Part II. For the third film, though, the role will be significantly expanded. How exactly he'll fit won't be revealed until we learn more about the plot, which is being kept under wraps. The Hangover Part III starts shooting next month aimed at a Memorial Day 2013 release.
Comic-Con is so huge, it's impossible to cover everything and one of the many things we missed was a DreamWorks Animation panel on Thursday morning. At the panel, executives confirmed that a Kung Fu Panda 3 would be happening and that a Madagascar spin-off, tentatively titled The Penguins of Madagascar, might be out in 2015. Head to Cinemablend for more info on the panel and what else the animation studio has up their sleeves.
People.com reports that Arnold Schwarzenegger's 18-year-old son, Patrick Schwarzenegger, is not only seeing pop superstar Taylor Swift, he's appearing alongside her ex, Taylor Lautner, in Grown Ups 2 which stars Adam Sandler, Kevin James, Andy Samberg, David Spade, Chris Rock and many more. Schwarzenegger will play a frat brother of Lautner's character.
One of the worst films to come out in the last few years is Birdemic: Shock and Terror, a really bad horror movie that gained cult status because of its terrible production values, acting and more. The movie is so bad, it has become a success and now spawned a sequel: Birdemic II: The Resurrection. Yahoo Movies has the trailer, which is a spoof of The Avengers.
Speaking of The Avengers, at the Firefly panel at Comic-Con, someone obviously asked Joss Whedon if he would be coming back for The Avengers 2. The sequel has been announced as in development but has no script, release date or anything of that nature. Until there's a script, it would likely be tough for anyone who isn't in the know to sign on. Whedon doesn't fit into that and even had a hand in picking the likely villain. So if anyone could sign first, it would be him. And the way he worded his answer suggests it's been discussed.
So, what did he have to say? Deadline reported the following:
I have not come to a decision on directing Avengers 2 yet. I am having too much fun with this [Firefly reunion] now.
With so many new Marvel movies in place, though, expect some kind of reveal in the next few months.