Cool Stuff: Mondo's Comic-Con Posters Featuring 'Lord Of The Rings,' 'Princess Mononoke,' 'Creature From The Black Lagoon' And More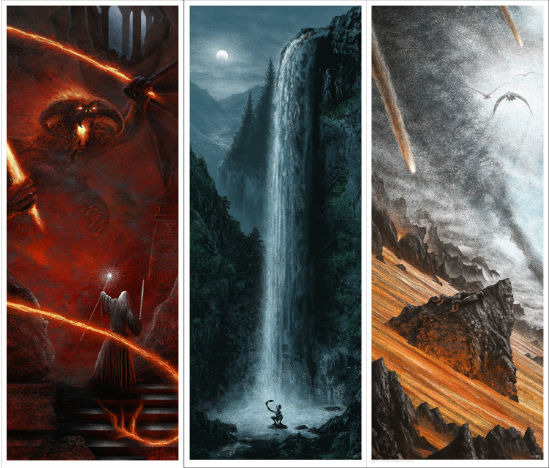 On Wednesday, you knew it was going to be big. Game of Thrones and two different posters for The Dark Knight Rises were just the tip of the iceberg. The Mondo Booth at San Diego Comic-Con 2012 was a must visit during the convention, featuring hundreds of eager fans rabidly anticipating the next of several random surprise releases. Lines caused major problems with security and with the schedules of Con attendees desperate to get one of these posters but, mostly, people left happy. Some of the highlights included a Lord of the Rings trilogy set by J.C. Richard, Princess Mononoke by Olly Moss, Lego Lord of the Rings by Kevin Tong, several Adventure Time pieces and even a surprise visit by Guillermo Del Toro to autograph Mimic by Jay Shaw.
After the jump, check out all the posters we haven't already posted about in one easy to view gallery.
To recap – all of these Game of Thrones posters were available, this Jock Dark Knight Rises went up Thursday and Olly Moss' Dark Knight Rises went on sale Saturday (and you can get it Wednesday). But that was far from the end. Here are the rest of the posters.
As reported previously, these posters were all strictly Comic-Con exclusives so, unless there are any left over (everything was sold out as of Sunday afternoon save for the Lord of the Rings trilogy set, Mimic and Mitchell Adventure Time) you're gonna have to buy them on the secondary market. Still, just more gorgeous work from the artists of Mondo.