Stephen Daldry Courted To Direct 'Wicked', Jon Favreau In Talks To Helm 'Jersey Boys'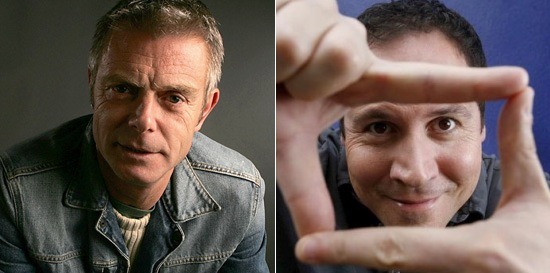 As film after film gets reworked for the Great White Way, two Broadway smash hits are, in turn, inching closer to the big screen. Universal's been trying to put together a movie adaptation of Wicked (itself the stage adaptation of Gregory Maguire's novel Wicked: The Life and Times of the Wicked Witch of the West) for a few years now with little to show for it, but now they're actively courting Extremely Loud and Incredibly Close helmer Stephen Daldry for the gig.
Meanwhile, over at Sony/Columbia, Jon Favreau's gone from being the frontrunner to direct the studio's Jersey Boys pic to actually negotiating for the job. More details on both after the jump.
Daldry's potential involvement in the Wicked movie is more unexpected, as development on it has been fairly slow-moving over the past few years. Producer Marc Platt and Universal initially planned to turn Maguire's book into a film several years ago, but decided to bring it to the stage first instead. Since its opening in 2003, it's become one of the highest-grossing Broadway musicals of all time, and continues to top the charts on a weekly basis. The show explores the backstory of Elphaba, the misunderstood Wicked Witch of the West, and retells some of the events of The Wizard of Oz from her perspective.
Universal's Wicked picture should not be confused with the Salma Hayek-produced non-musical miniseries brewing over at ABC, which will hew more closely to Maguire's book than to the Broadway show. While the Frank L. Baum story has been beloved for decades, it seems particularly in vogue at the moment. Sam Raimi's Wizard-centric prequel Oz: The Great and Powerful debuted a trailer at Comic-Con this week, while E! announced Dorothy just a couple of months ago.