Mads Mikkelsen Won't Menace Asgard In 'Thor 2'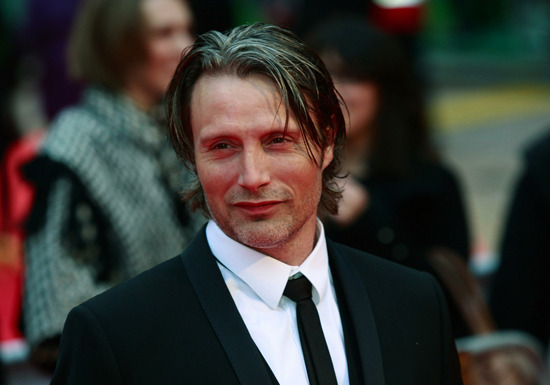 Briefly: The exciting word that came out not long ago about Thor 2 was that the new villain Marvel Studios president Kevin Feige has promised for the film would be played by Mads Mikkelsen (Casino Royale, Pusher, Valhalla Rising). But then Mikkelsen was also cast as Hannibal Lecter in Bryan Fuller's new show Hannibal, and we wondered how the possibly conflicting schedules would work out. As it turns out, they won't. Due to his Hannibal commitments, Mikkelsen had to pass on Thor 2.
The actor spoke to Zoomin Movies (via The Playlist) and explained that schedule conflicts will keep Mikkelsen out of the Marvel Universe for now.
Thor 2 will feature Chris Hemsworth as Thor, with Tom Hiddleston as Loki, Anthony Hopkins as Odin, and Natalie Portman returning as Jane Foster. Alan Taylor directs, and the film is slated for release on November 15, 2013.