First Look: Ben Whishaw As 'Q' In Skyfall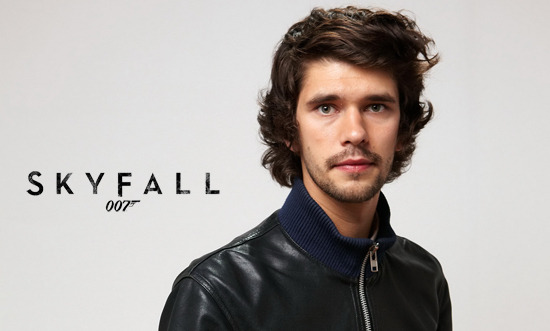 Q sat out the first two Daniel Craig installments of the James Bond franchise, but we learned last fall that he'd be back for Skyfall – albeit in a slightly different form than we're used to. Although the character's previously been played by older gentlemen like Desmond Llewelyn and John Cleese, Craig's younger Layer Cake co-star Ben Whishaw was announced for the part of James Bond's legendary gadget guy, leaving fans to ponder what a fresher-faced Q might look like. Well, wonder no more, because the first picture of Whishaw in costume is here. Check it out after the jump.
[via First Showing]
Whishaw's in his early thirties, but the photo makes him look even younger than that. That's not necessarily a bad thing, though. Tech-savviness is generally stereotyped as a youthful trait nowadays, so it makes sense for a Bond in this day and age to have a younger geek supplying him with cutting-edge gadgets.
And those who worried that bringing Q back into the franchise would mean an overload of silly gadgets and cheesy humor can probably breathe a little easier now. Though there's only so much we can glean from a single still, so far Whishaw seems to fit right into the darker, more serious tone of Craig's Bond run.
Whishaw's received a good amount of acclaim for his performances in films like Perfume, Bright Star, I'm Not There, and the aforementioned Layer Cake, but he's not exactly a household name at this point. However, that could be changing soon. In addition to Skyfall, Whishaw's also set to star in Tom Tykwer and the Wachowskis' wildly ambitious Cloud Atlas, opposite a slew of high-profile talents.
Directed by Sam Mendes and also starring Judi Dench, Javier Bardem, Ralph Fiennes, Albert Finney, Berenice Malohe and Naomie Harris, Skyfall opens October 26 in Europe and November 9 in the U.S. Here's the plot synopsis that's been floating around for a few months:
Bond's loyalty to M is tested as her past comes back to haunt her. As MI6 comes under attack, 007 must track down and destroy the threat, no matter how personal the cost.