'Pacific Rim' And 'Saw' Writers To Pen Video Game Adaptation 'God Of War'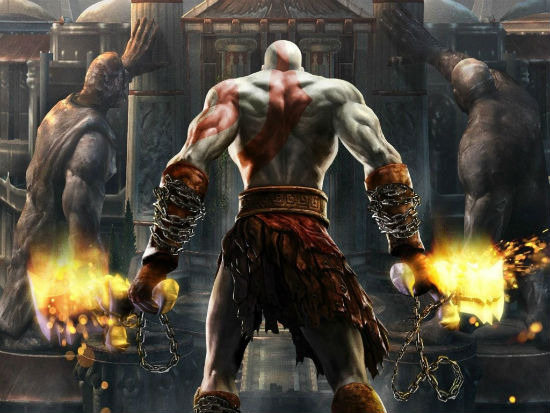 Patrick Melton and Marcus Dunstan have long since been the runaway success story of Matt Damon and Ben Affleck's highly underrated HBO show Project Greenlight. The pair were on the third season and wrote Feast, which lead them to write Saw IV through VII, a couple other movies and most recently, a draft of Guillermo Del Toro's epic Pacific Rim. That jump from horror to action has now helped them get a huge follow-up gig. They'll be writing God of War, based on the popular Sony video game. David Self (Road to Perdition, The Wolfman) wrote the first draft and will executive produce for Universal. Read more below.The Hollywood Reporter broke the news of the new writers, which the first movement on the film in some time.God of War is a third-person action game series first released in 2005. Since then, it has spawned two sequels on PlayStation, a mobile game and two portables. A third console sequel is scheduled for release next year. In the game you're Kratos, a god like character, who seeks revenge against some of the most famous characters in Greek mythology. It's kind of a more supernatural Immortals or 300 thing.
Brett Ratner was once rumored to be directing the film but that was almost five years ago. At this point, it's anybody's movie to helm and a lot of it will come down to what kind of script Melton and Dunstan can turn in.
Video game adaptations haven't exactly been too successful in recent years as it's very difficult to surprise a fan base  so used to being totally immersed and literally engaged in the story. God of War is a property that might be even more difficult as the epic, sweeping action plays as big a role – if not bigger – than the story.
Do you think a God of War movie will work? Are Melton and Dunstan the guy to write it?