'Hello I Must Be Going' Trailer - An Unlikely Romance Out Of Sundance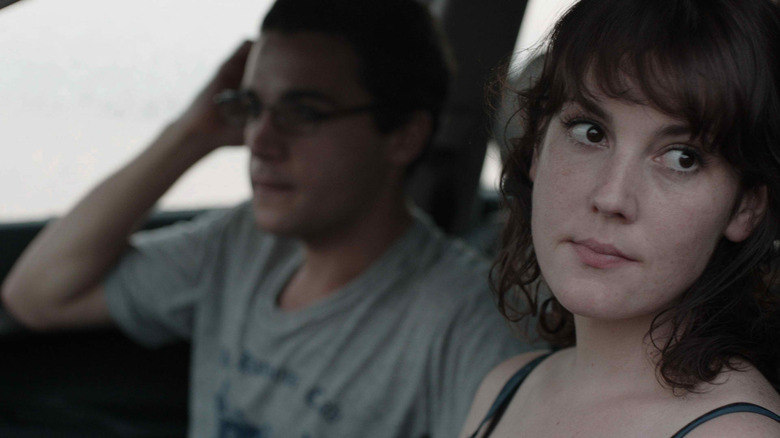 If you recognize Christopher Abbott, it's probably from his turn as poor overlooked Charlie on HBO's Girls. But a lack of appreciation definitely isn't an issue in his new film, Hello I Must Be Going.
Directed by Todd Louiso (Love Liza, also Dick in High Fidelity), the Sundance romcom centers around thirtysomething Amy (Melanie Lynskey, Heavenly Creatures), who's recovering from a painful divorce. While at a dinner with her parents, she meets the 19-year-old Jeremy (Abbott), and the two strike up an illicit affair that gives her a fresh new outlook on life. Watch the trailer after the jump.
[via First Showing]
Looks like, well, a Sundance film. We've seen this sort of character-driven mid-life crisis dramedy a thousand times before, though there's nothing necessarily wrong with formula if it's done well. I'm not quite sure what to make of the tone, which (at least based on this trailer) seems to veer clumsily between sitcom-y humor and somber drama. On the plus side, it's great to see Lynskey, a fine supporting actress in most of her projects, finally take center stage.
Reviews for Hello I Must Be Going so far have been fairly mixed. Salon found the overall film "wry and sharply-observed," if a bit too similar to other indie romcoms, while THR felt that it was "exceedingly mild." But even most of the negative ones have singled out Lynskey's "wonderfully lived-in performance" for praise, with Coming Soon going so far as to call it the movie's "one saving grace."
Hello I Must Be Going hits theaters September 7.
Synopsis:
Selected as the opening night film for Sundance 2012, HELLO I MUST BE GOING features acclaimed actress Melanie Lynskey (WIN WIN, UP IN THE AIR, TWO AND A HALF MEN) in her breakout role as Amy, a recent divorcee who seeks refuge in the suburban Connecticut home of her parents (Blythe Danner and John Rubinstein). Demoralized and uncertain of her future, Amy begins an affair with a 19-year-old actor (GIRLS' Christopher Abbott) that jumpstarts her passion for life and helps her discover an independence and sense of purpose that she has missed for years. Coupling Danner's subtly riveting performance as a frustrated empty nester with Lynskey's endearing and nuanced depiction of both the comic and tragic avenues of an existential crossroads, HELLO I MUST BE GOING is a modern, unconventional love story infused with sex, humor, and emotional honesty–everything Amy will need to get on in life.