Video Game Series 'Deus Ex' May Move To The Big Screen, Thanks To CBS Films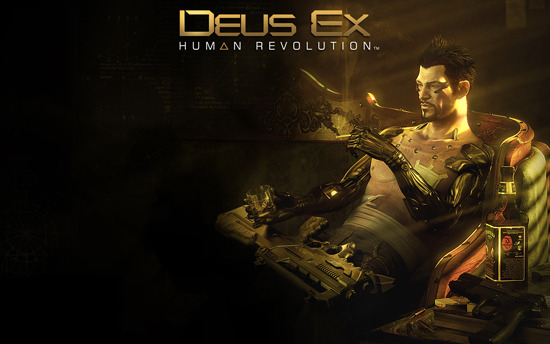 Yesterday the big news was that Michael Fassbender will star in and produce a film based on the Assassin's Creed game series. That led to hopes that Assassin's Creed could become the first movie based on a video game that has any merit beyond the base spectacle of recreating game situations with real actors. That's even though casting Fassbender doesn't solve the problem of how to make the story work on screen.
Now CBS Films is getting into the game-turned-movie business by picking up the rights to Deus Ex. The prospective film will be based on the latest game in the series, Deus Ex: Human Revolution, in which security expert Adam Jensen tries to discover the motivations that led to an attack on his biotech company. Jensen's body is augmented with cybernetic devices that give him enhanced physical skills and nearly extra-sensory powers, and the storyline leads him across the globe through a web of corporate espionage.
So it's your average game story, and an excellent framework for a game, with options that let players approach situations from several different angles. But as a film?
The Deus Ex game series is well-loved, with the first PC game, released in 2000, setting a new benchmark for the combination of action, stealth, and role-playing customization. The second game struggled as it tried to move from PC to consoles, and from cult niche to mainstream. The third game, released last year, was a prequel to the first, and generally considered a return to form.
Each release builds a great world for gameplay, with definite narrative potential. But the multi-threaded story and action paths of the games are the sort of thing that lead to a good movie. Without the gameplay elements that make the series unique, Deus Ex could lead to a pretty generic sci-fi film.
CBS does seem to be taking a page from UbiSoft's plans for Assassin's Creed, by planning to involve the game developers in the film. The studio said in a statement,
As is clear from the wild success of the game, Square Enix and Eidos-Montréal know how to exceed their audience's expectations by engineering incredible worlds. No one knows Human Revolution like the team that created it and we look forward to working with them from day one to make a film adaptation worthy of the Deus Ex name.
[Deadline]