Page 2: Comic Con, Blade, There Will Be Blood, Prometheus, Pan's Labyrinth, Harry Potter, Ghostbusters, John Carter, Frankenweenie, Star Wars, Game Of Thrones, Breakfast Club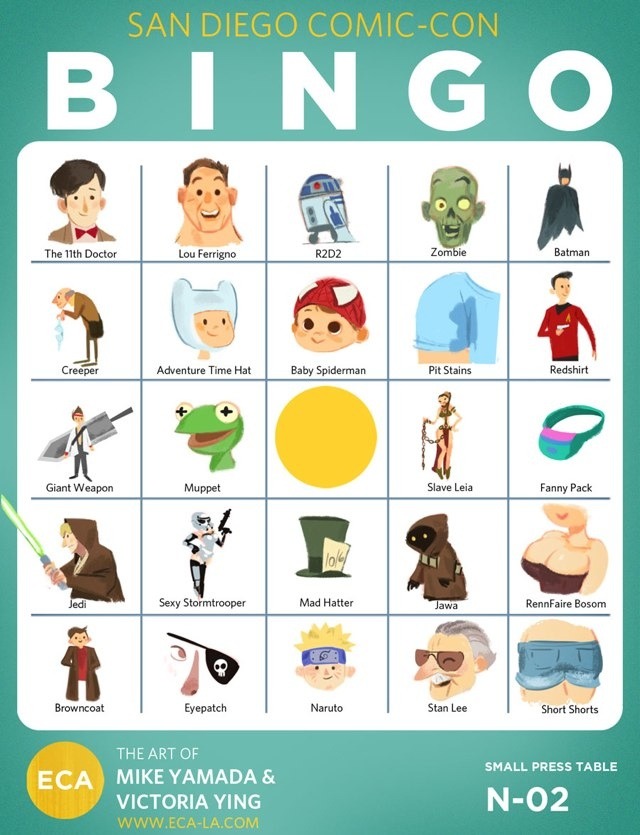 What is Page 2? Page 2 is a compilation of stories and news tidbits, which for whatever reason, didn't make the front page of /Film. After the jump we've included 48 different items, fun images, videos, casting tidbits, articles of interest and more. It's like a mystery grab bag of movie web related goodness. If you have any interesting items that we might've missed that you think should go in /Film's Page 2 – email us!
Header Photo: San Diego Comic-Con Bingo
James Woods is in early talks to join the cast of Sony's WHITE HOUSE DOWN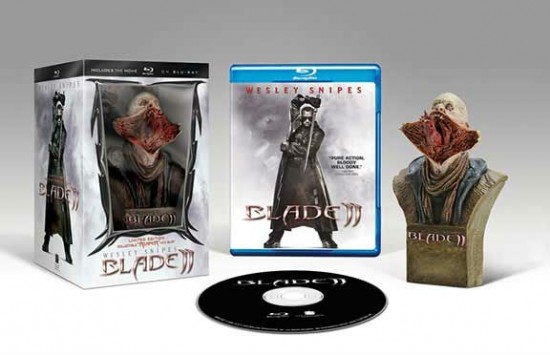 Comic Con 2012 Exclusive 'Blade II' Box Set from Gentle Giant
Chris Cooper boards 'August: Osage County'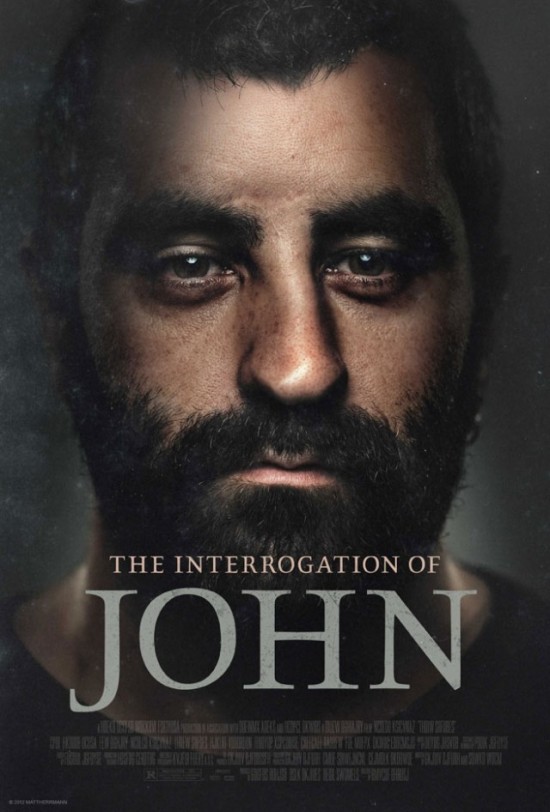 The Interrogation of John poster
Cole Hauser Joins Action Movie 'Olympus Has Fallen'
AV Club's Pop Pilgrims travels to McGuire Ranch in Marfa, Texas, where Paul Thomas Anderson shot almost all of There Will Be Blood.
Alfred Hitchcock's 'The Ring' To Be Live-Streamed This Saturday, July 14th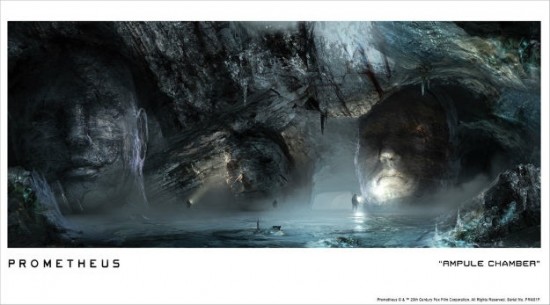 'Prometheus' Comic Con 2012 Exclusive Print from Acme Archives
7 TV Prequel Series We'd Like To See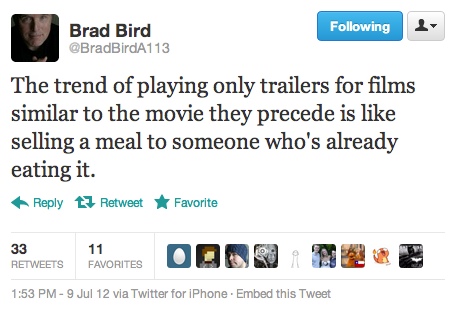 Director Brad Bird on Trailer marketing.
MovieTickets Vs. AMC: Did Theater Chain Pull A Double-Cross?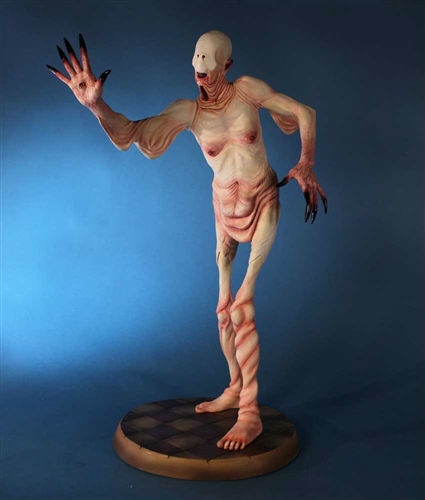 Pan's Labyrinth Comic Con 2012 Exclusive Statue from Gentle Giant
What U.S. audiences need to do if they want to see a Dredd sequel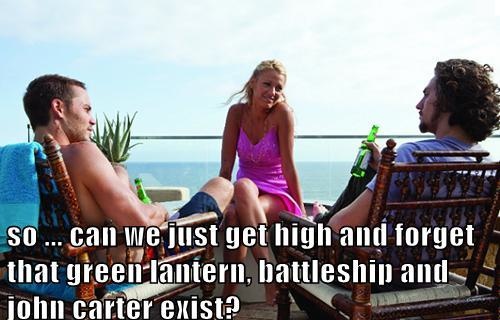 LOL: Box Office Magazine captions this photo from Oliver Stone's Savages.
Michael Connelly Partners Up To Pitch His Harry Bosch Books As TV Series

Threadless is holding a t-shirt design contest featuring Disney's villains.
20 Prequels Too Awesome to Exist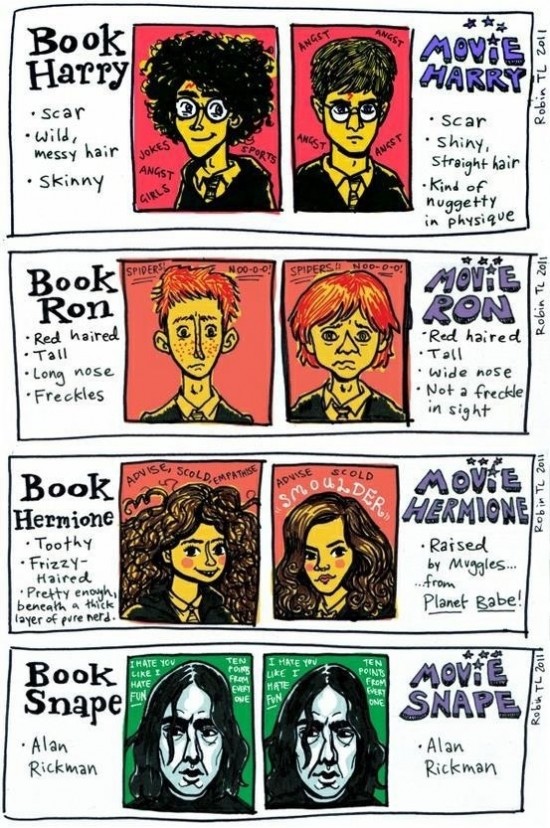 "Harry Potter" Characters In The Books Vs. The Movies
Top 5 Saddest Second Careers Of Celebrities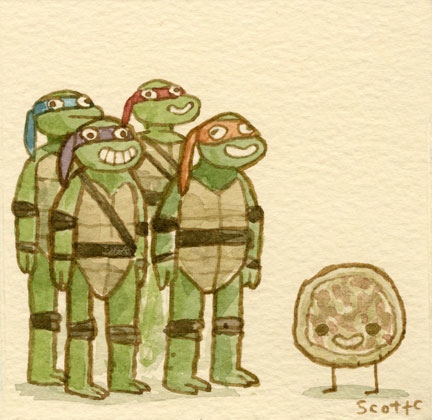 Scott C's Great Showdown tribute to Teenage Mutant Ninja Turtles.
'Gossip Girl' Casts 'Lost' Alum Andrea Gabriel For Season 6
Ghostbusters Dana as Zuul Comic Con 2012 exclusive figure from Mattel
Netflix Castings: 'House Of Cards', 'Hemlock Grove'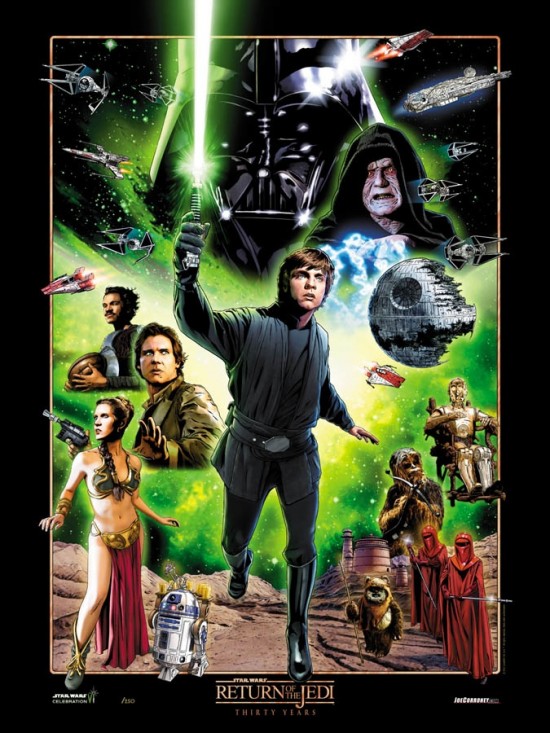 Joe Corroney's Return of the Jedi print for Celebration VI.
NY Times: Yes, Norma Desmond, the Pictures Are Getting Small Again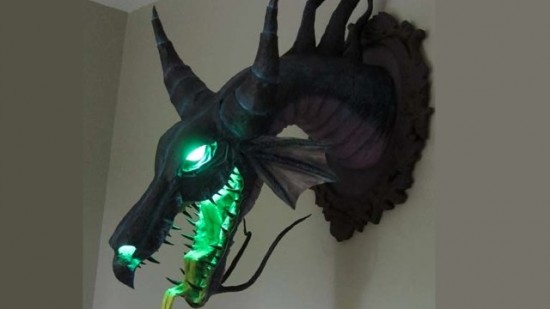 Mount Disney supervillain Maleficent's head on your wall
Dan Rather says The Newsroom's Third Episode Is Something 'Every American Should See and Ponder'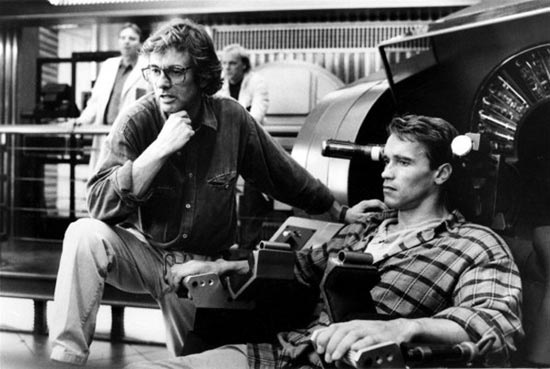 12 rare behind-the-scenes pics from the original Total Recall
5 Reasons To Get Excited About The Man With The Iron Fists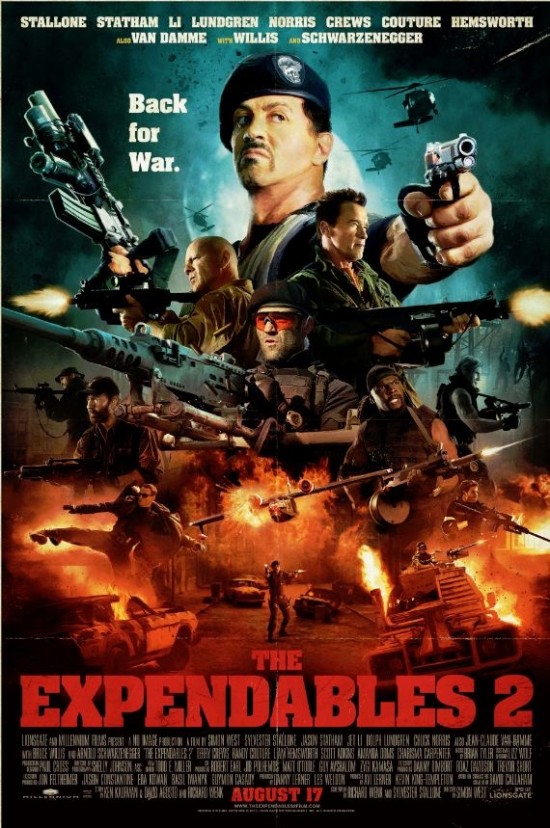 Comic Con Exclusive The Expendables 2 Poster
10 Controversial Theories That Improve Films
Watch How Pixar Assisted in Creating 'John Carter's Animation Effects
10 TV Stars Who Deserve Emmy Nominations (But Probably Won't Get Them)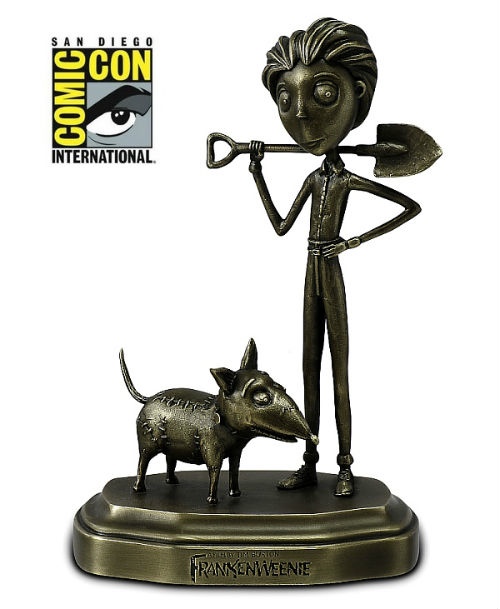 'Frankenweenie' Comic Con 2012 Exclusive Bronze Statue from Monogram International
The Films Of Oliver Stone: A Retrospective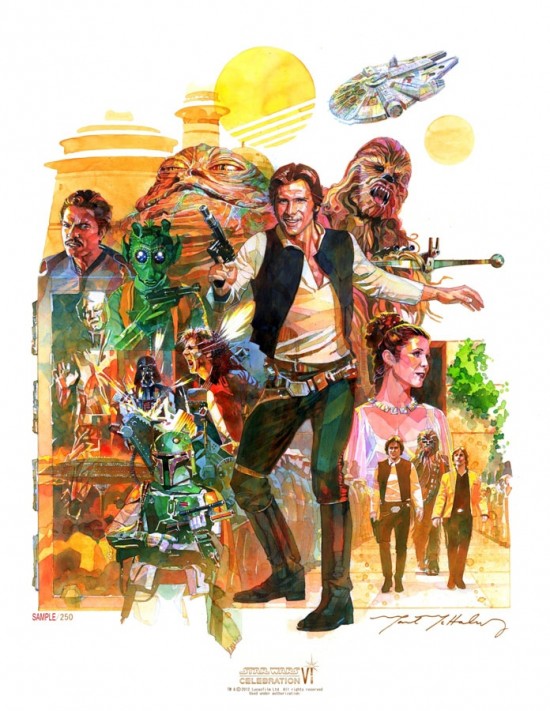 Mark McHaley's The Saga of Han Solo print for Celebration VI.
Weinstein Co. Holds Confidential Movie Screening in $50M Legal Dispute
Video: The Red Car Trolleys of Buena Vista Street at Disney California Adventure Park
6 Filmmaking Tips From Aaron Sorkin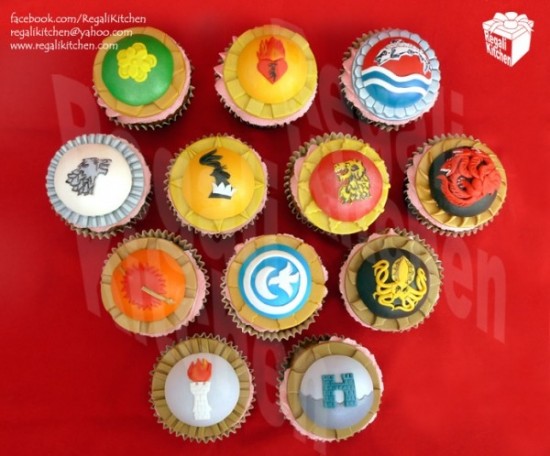 Game of Thrones House Sigils Cupcakes
The Essentials: The Films Of Rob Reiner (Before He Forgot How To Direct Movies)
Video: Judd Nelson Sends Up The Breakfast Club in Bad Kids Go To Hell
8 Actors Whose Final Movies Were Unfortunate Embarrassments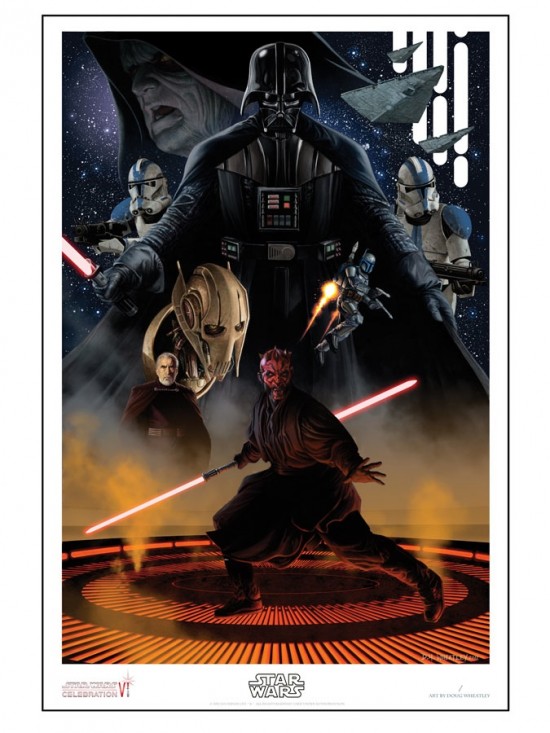 Don Wheatley's Star Wars Bad Guys print for Celebration VI
Top 10 Movies With Extraordinary Casts