Cool Stuff: Gallery 1988 Comic-Con Exclusives Feature 'The Last Starfighter, 'Alien' & 'Breaking Bad'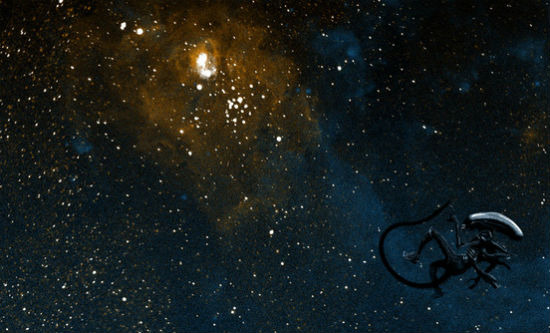 When it comes to San Diego Comic-Con exclusives, everyone has their poison. Maybe you're looking for the Mattel and Hasbro toys. Maybe it's limited edition comic books, or freebies. It's no secret I'll be looking for posters and while we have yet to hear what Mondo has in store (though it's probably going to be huge and you'll be able to read all about it here very soon) we saw some very cool Con exclusive posters based on TV shows.
Now even Los Angeles pop culture gallery Gallery 1988 is getting in the mix. They'll have at least three gorgeous exclusives: one based on The Last Starfighter, one based on Alien and the latest Breaking Bad piece. They all rule. Check them out after the jump.
All of these images come from the Gallery 1998 Tumblr. Keep an eye on it for more info on other exclusives.
"Greeting Starfighter" is an 18 x 24 inch numbered screen print, edition of 75, by New Flesh. It's $35 and will be on sale starting Thursday at 9:30 AM at booth #405.
"You Are My Lucky Star" is a 12 x 36 inch, signed & numbered screen print, edition TBD (less than 150), by Mark Englert. It'll be $50.00 on sale starting Friday at 1 PM at booth #405
Then on Saturday, at same booth, the new Breaking Bad piece (an 18 x 24 inch screenrprint) with an edition of 300 by Jermaine Rodgers will be released at booth #405. It's from the first episode of the new season so we'll have to wait and see what exactly it's about.
Nice right? Any excuse to write about The Last Starfighter, which is literally my first memory as a human, is a good thing. And that Englert print is going to be very, very sought after. As for Breaking Bad, what do you think that print means?