'William Shatner's Get A Life' Trailer: The Original Captain Kirk Profiles 'Star Trek' Fans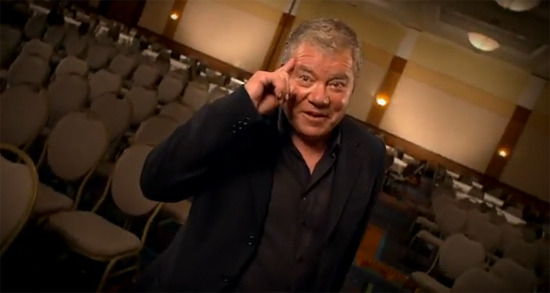 Finally, a documentary has been made that takes the ball from Saturday Night Live's old 'Get a Life!' sketch and runs with it. William Shatner hosts a documentary called, appropriately, William Shatner's Get a Life, in which the actor looks at the intense fandom surrounding Star Trek. It looks, as you might expect, to be somewhere between loving and smirking. Check out the trailer below.
Seems like this is a few years too late. There was a point when Trek fandom was somewhat unique in its hardcore fervor, but things have changed. There are fans like this for loads of properties now, and the notion of people who dedicate themselves to a particular fictional property is no longer very unusual.
William Shatner's Get A Life! premieres on EPIX, EpixHD.com and on EPIX apps including Xbox, Roku players and more on July 28th at 8 PM ET.
Here's the SNL skit that likely inspired the doc:
[via io9]