Warner Bros. Shows Off New Poster For 'The Hobbit,' But Where Is 'Man Of Steel'?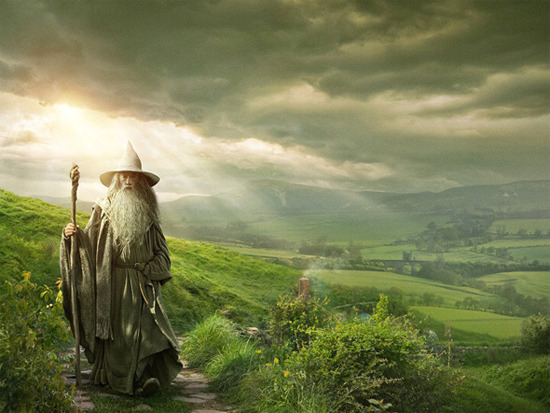 This weekend saw the reveal of posters for two of Warner Bros. three big Comic Con showcases: Guillermo del Toro's Pacific Rim (seen here), and this one-sheet for Peter Jackson's first of two recently-wrapped films adapting The Hobbit.
This sheet for The Hobbit: An Unexpected Journey is quite nice, as it shows Gandalf (Ian McKellen) strolling into the Shire, but it really trades on our memories of the Lord of the Rings films. It's a good way to ease people back into Middle-Earth. (Though Comic Con audiences probably don't want to be eased; they'd likely rather get right to a vision of the dragon, Smaug.)
But where is the third of Warner Bros. big films for Comic Con, Zack Snyder's new Superman movie, Man of Steel? Can we expect a poster or other new image from that film to debut tomorrow, when more media will be awake? We know we'll see something from the film in the next week, but even the Comic Con schedule is currently free of specific details about the movie and presentation for it.
In the meantime, see the full Hobbit image below.
This poster comes via Peter Jackson and Facebook.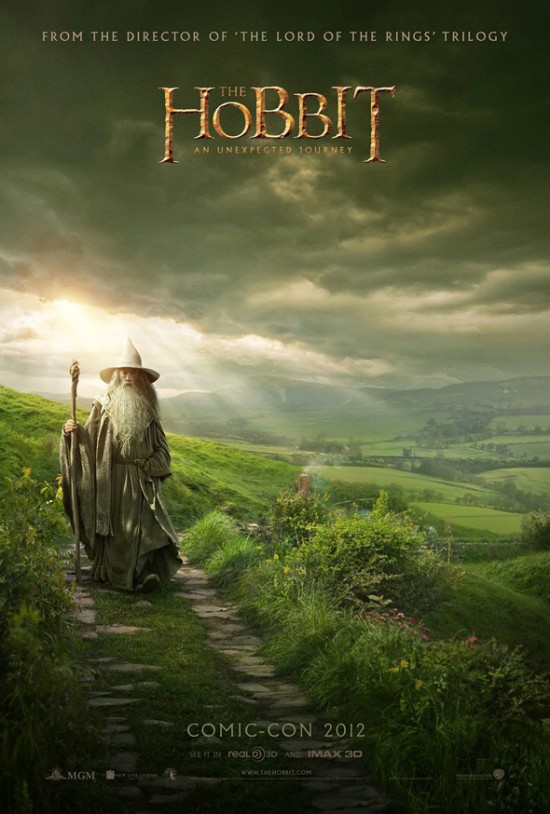 The Hobbit: An Unexpected Journey, hits on December 14 of this year, and the succeeding film, The Hobbit: There and Back Again, will be open on December 13, 2013.