Cool Stuff: Mark Englert's 'The Walking Dead' Poster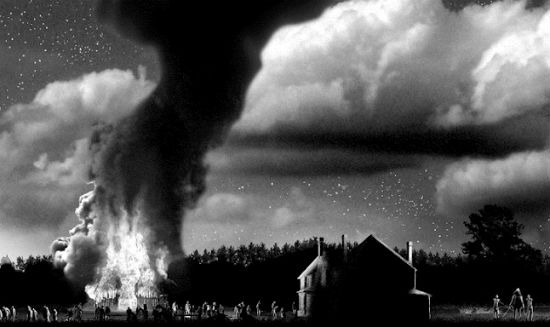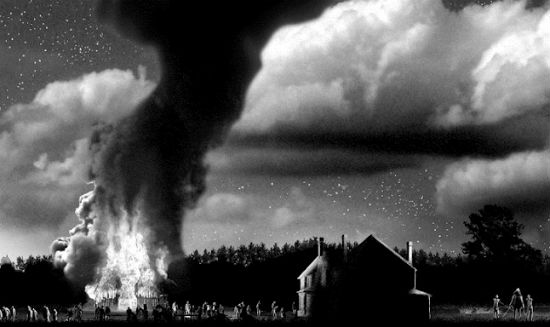 The Walking Dead is one of the most popular shows on cable TV today, appealing to both genre fans and non-genre fans. It's got great characters and tension for those who aren't into gore, and zombie violence for those who are. The show is currently filming its third season (which you can get a glimpse of here) but fans might want to circle the next two Fridays on their calendar too.
Next Friday is the huge San Diego Comic-Con Hall H panel and this Friday (as in tomorrow) Mark Englert is going to release this limited edition poster. It is called "This Is My Farm...I'll Die Here," inspired by the show's second season.
Check out the full images and more after the jump.
Here are the prints, the regular with glow in the dark inks and a variant set.
This is a little confusing so here goes.
The posters go on sale Friday July 6 between 9-10 a.m. PST on Taco Belvedere. There are 250 regulars costing $50. Each measures 12 x 36 and is a 4 color screenprint plus glow in the dark inks. Those are the top two images.
Then there are 75 variant sets costing $125. The variant is printed with gray and black inks which do not glow in the dark. So, instead, you get a whole other poster for the price. Those are the second two images.
And then, for each, a small number will have hand drawings on them. You can read more on the site.
Englert is a real up and comer in the pop culture screenworld. He recently did a highly sought after Thing piece and this one, based on such a popular show, is sure to sell out incredibly quick. If you're a Walking Dead fan, have that F5 button pumping. [Inside the Rock Poster Frame]