Superhero Bits: Amazing Spider-Man, Dark Knight Rises, The Wolverine, Wonder Woman, Superman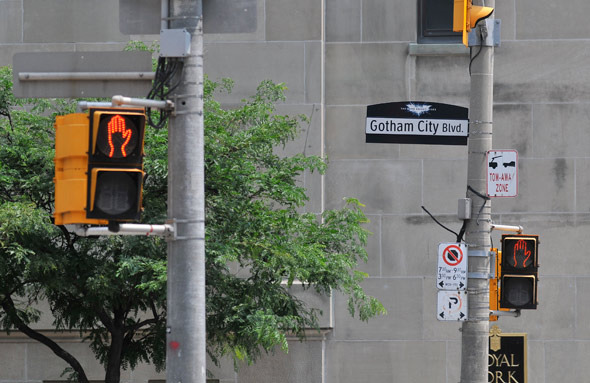 Want to see how Spider-Man could have looked different in The Amazing Spider-Man? How is Warner Bros. subtly marketing The Dark Knight Rises in Canada? Why does Peter Parker use Bing in The Amazing Spider-Man? Is Hugh Jackman on his way to Australia to film The Wolverine?  Did Olly Moss change how you'll look at Spider-Man forever? And what do babies and The Dark Knight Rises have in common? Read about all this and more in today's Superhero Bits.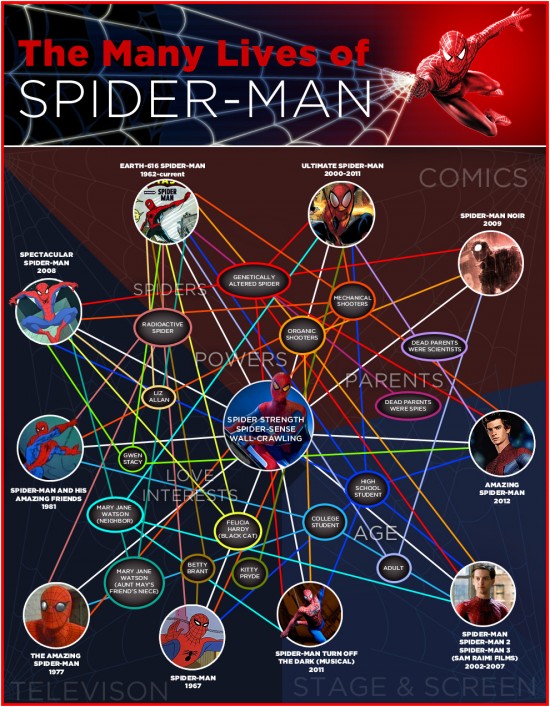 Buzzfeed posted this Spider-Man info graphic detailing a lot of the different parts of Peter Parker's personality/powers and more.
Stan Lee talks about his awesome cameo in The Amazing Spider-Man in this video from Marvel.
It might only be for our international readers but Empire Online is doing a contest to win a Dark Knight Rises Nokia.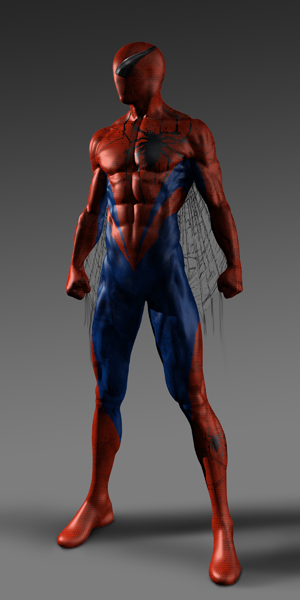 There's a ton of Amazing Spider-Man concept art floating around today, and Movies.com has complied a good amount of it including this alternative costume designed by Eddie Yang.
Speaking with The Hollywood Reporter, Marc Webb talked about leaving the POV scenes out of The Amazing Spider-Man, grounding it in reality and more:
You've just got to feel it, and it's about pace, it's about tone and playing it a few times in front of an audience and refining those points. I was pretty cautious of trying to keep the pace as quick as possible and I wanted to do something more grounded emotionally; I wanted the actors to behave in a way that was more natural and that felt realistic and not stylized. And it's tricky to use the word "grounded" when you have a nine-foot lizard running around the streets of New York, but we had a real person there interacting with Andrew to create some gravity and reality. So there was a philosophy that went beyond just the acting and the emotions, and that was keeping a level of physical reality and emotional reality.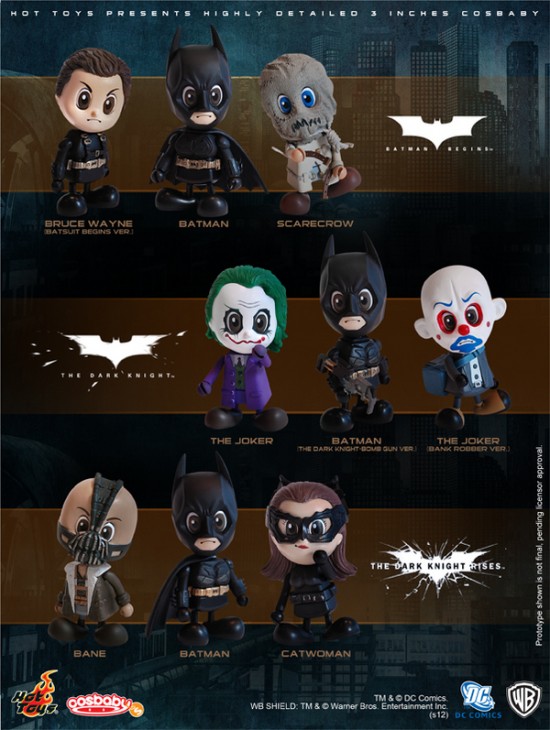 These Batman Cosbabys by Hot Toys are, frankly, awesome. Thanks to Toy News International.
Screencrush imagines where The Amazing Spider-Man can go in its sequel.
Due to the amount of graphics and images included in Superhero Bits, we have to split this post over THREE pages. Click the link above to continue to the second page of Superhero Bits.
Spider-Man has a less impressive hidden talent. Pretty funny stuff from Fat Awesome via Reddit.
Mashable has a nice little write up on how Peter Parker loves to Bing in The Amazing Spider-Man.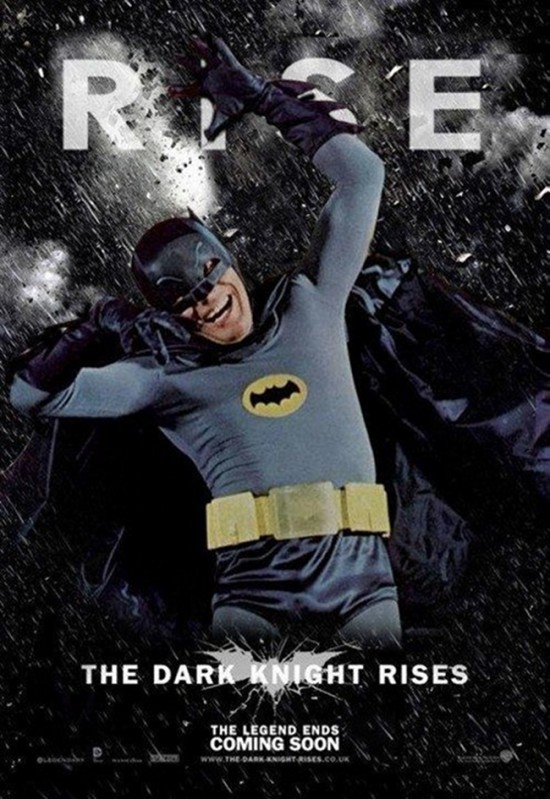 We've seen Adam West in The Dark Knight but now, he will Rise. Thanks to Twitchfilm.
As if you needed convincing, MTV has five reasons for you to see The Amazing Spider-Man.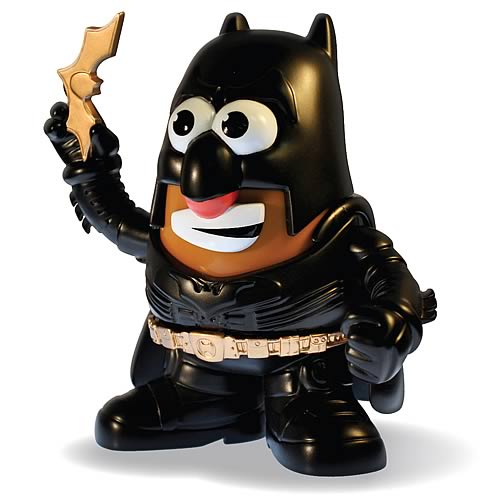 I'm sure there's someone out there who collects pop culture Potato Heads and now they'll have to pick up this Dark Knight Rises one. Thanks to That's Nerdalicious for the heads up.

There's no word if Marc Webb will be back for The Amazing Spider-Man sequels but the campaign has begun thanks to Latino Review's Marvel master @Da7e on Twitter.
Need another reason to #savemarcwebb? Denis Leary did an interview with Vulture talking about one of the director's non-blockbuster on set techniques:
Originally when I was talking to [director] Marc [Webb], because I was wondering why he was making a giant blockbuster, he was telling me about how he wanted to do all this improvisation and character study, which they almost never do in these big-budget action movies. So a lot of the stuff in the movie, we would do the scripted version once, and then five, six, seven more takes where we could play around — which, again, is unheard of in these kinds of movies.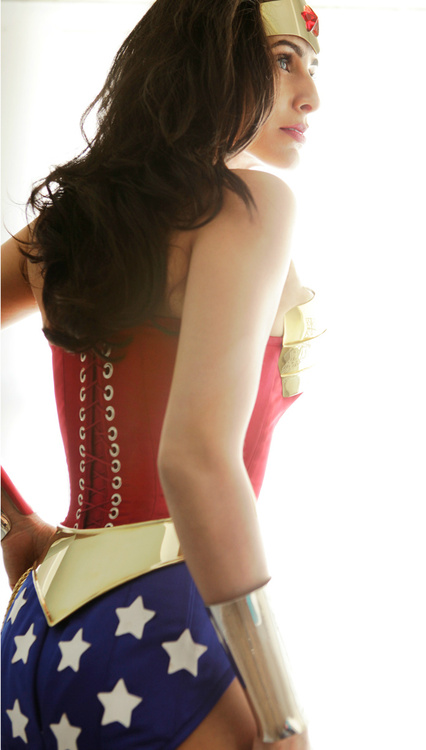 Dear Warner Bros. Cast Valerie Perez as Wonder Woman. Thanks to Get Drunk via Fashionably Geek.
Due to the amount of graphics and images included in Superhero Bits, we have to split this post over THREE pages. Click the link above to continue to the third page of Superhero Bits.
Here's the new I'm A Marvel, I'm a DC video talking about The Amazing Spider-Man. From It's Just Some Random Guy.
The Daily Telegraph (via SHH) says Hugh Jackman will be in Australia by the end of the month for The Wolverine.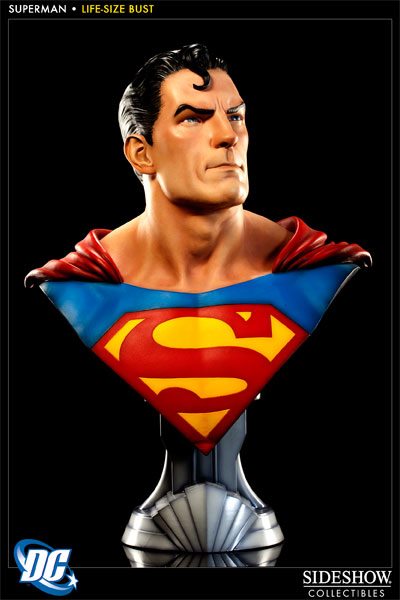 Sideshow is now taking pre-orders for this insane Superman bust.
Film School Rejects has a great piece on how all Superhero Movies have an obsession with 90s rock.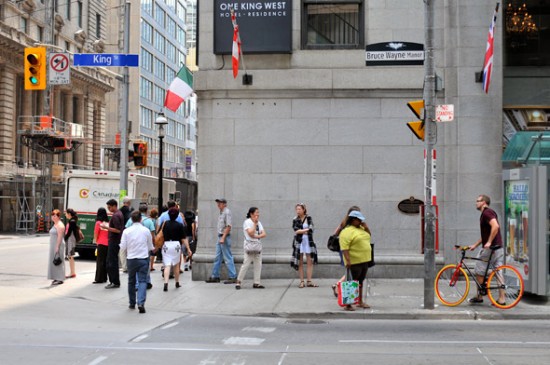 Warner Bros. Canada has done some subtle Dark Knight Rises marketing on the streets of Toronto. Read more about it at BlogTO.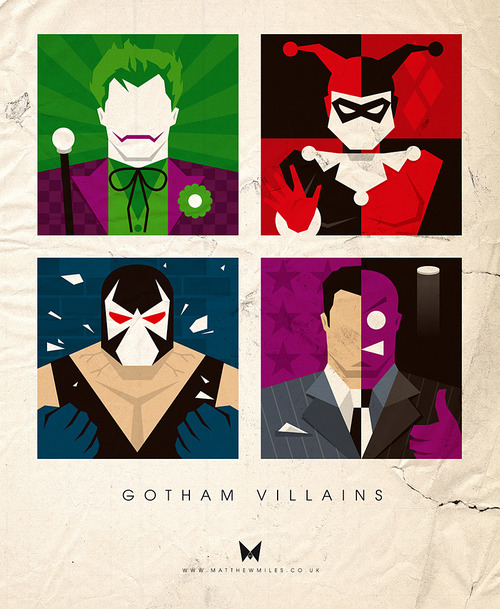 Gotham Villains by Matthew Miles over on F Yeah.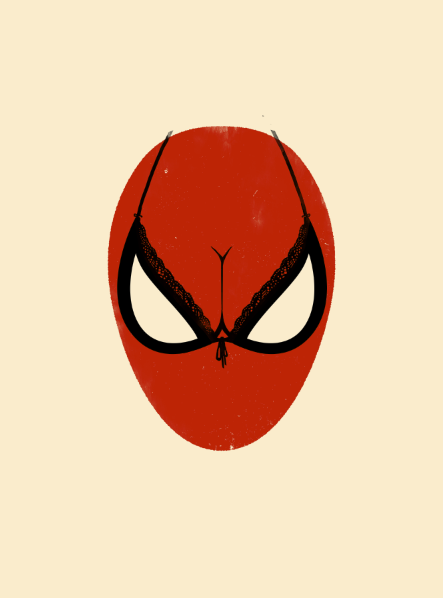 Olly Moss is at it again, "ruining" your favorite superheroes.