Andre Benjamin-Starring Jimi Hendrix Biopic Can't Use Hendrix Songs, Will Cover The Beatles Instead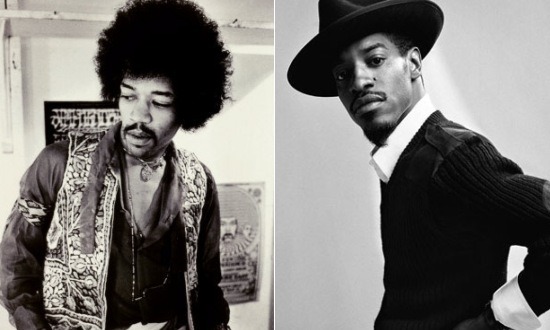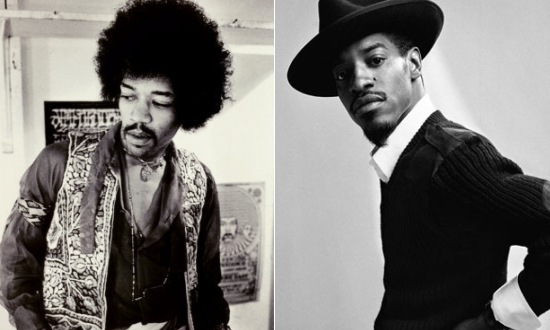 Just as the film All Is By My Side got rolling — that movie in which Andre Benjamin of OutKast stars as legendary guitarist Jimi Hendrix — we heard from the Hendrix estate, which said that the film was moving forward without an agreement in place from those who control rights to the musician's song catalogue.
In other words, unless something changed, the Jimi Handrix biopic would not have any Jimi Hendrix music. Nothing has changed, and now we know that the film will feature covers of songs by The Beatles, Muddy Waters, and other artists. But given the way Hendrix used to play cover sets before his explosion in popularity, that's not such a weird or bad thing.
The statement from Experience Hendrix LLC said that the estate "has made it known many times in the past that no such film, were it to include original music or copyrights created by Jimi Hendrix, can be undertaken without its full participation."
Rolling Stone reports that the film, which is set during the window of Hendrix's career upswing in '66 and '67, will feature Benjamin covering songs that Hendrix covered at that time, including,
"Sgt. Pepper's Lonely Hearts Club Band" (which Hendrix famously performed in a London club with members of the Beatles in the audience), "Wild Thing," "Hound Dog," Muddy Waters' "Mannish Boy" and Elmore James' "Bleeding Heart," plus two songs, "Future Trip" and "Driving South," that Hendrix played as a backup musician for Curtis Knight and the Squires.
Benjamin's band for the cover versions includes Waddy Wachtel (session guitaris for Keith Richards, Stevie Nicks and Linda Ronstadt), Leland Sklar (James Taylor, Jackson Browne and Phil Collins bassist), and Kenny Aronoff (former John Mellencamp drummer).
All Is By My Side has been and continues to shoot in Ireland, where producers have recreated '60s London. Producer Sean McKittrick says of Benjamin, "he speaks and walks like Jimi. He dropped a ton of weight. The transformation has been amazing."