Don't Look Now, But 'Ghostbusters III' Has A New Writing Staff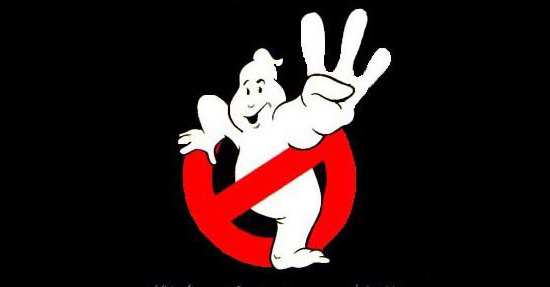 It's a vicious cycle: as long as there is suffering, people will want to drink. As long as people want to drink, Dan Aykroyd will sell them Crystal Skull Vodka. As long as Aykroyd sells vodka, people will ask him about Ghostbusters III. And every time someone talks about Ghostbusters III, others suffer.
The last we'd heard about the sequel that has probably been the subject of more conversation than the production of the first two films combined was that Bill Murray didn't like the script by Lee Eisenberg and Gene Stupnitsky (The Office, Year One), which had probably been rolled around like an old tire, and that the project was in suspended animation. Then, last month, David Letterman asked Murray about the film, and the reluctant actor said they would try again. And evidently a new script is in the works now.
While selling vodka this past weekend Aykroyd was asked about the state of the third movie, and he said,
We've got a new writing staff working on it now. It's got to be prefect. That's the whole thing. There's no point in doing it unless it's perfect. So that's what we're up to now.
Here's the video of his comment, from WIBV:
Just for reference, Murray had said,
Well, that's all that they wanted to know at Cannes, too. You know, you just gotta have a really good script. It's hard. Even the second 'Ghostbusters' wasn't as much fun for me as the first one. It's hard to make a sequel. It's gotta be really funny, and that first one was just so darn funny.
I think... We'll try again. I always drag my feet on it.