'Lost' Producer's 'Psycho' Inspired Show 'Bates Motel' Heads To A&E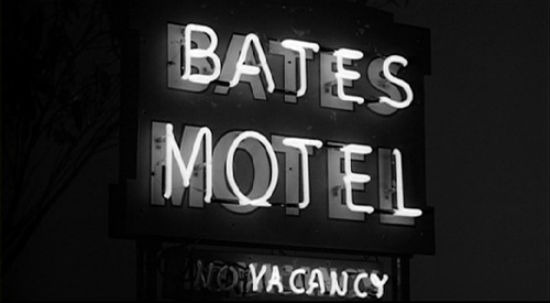 The previously-announced Psycho-prequel TV show Bates Motel just got a huge, exciting vote of confidence from its network: A&E. While most shows shoot a pilot, which is then tested and possibly picked up for a full season, Bates Motel is skipping that step and going right into full production aimed at a 2013 premiere.
The show, which will be executive produced by Lost EP Carlton Cuse, along with Friday Night Lights alum Kerry Ehrin, deconstructs the "formative" years of Norman Bates' childhood. It takes place well before Marion Crane arrived at the motel for her fateful shower, and is described as as "a cross between Twin Peaks and Smallville." Casting and pre-production will begin immediately. Read more after the jump.
The Hollywood Reporter broke the news of this encouraging development, which suggests the show is already a winner. Here's a statement from A&E president and GM Bob DeBitetto as well as A&E executive VP of programming Dave McKillop:
We are proud to be partnering with Carlton Cuse and Kerry Ehrin on their thrilling reinvention of one of the most compelling characters in cinematic history. It's a provocative project from two of the best storytellers in the business and we're looking forward to getting started.
As expected, the show will center heavily on the relationship between Norman and his mother which, as we saw in Psycho, turned out more than a little bit creepy.
Serial killer prequels and Hitchcock history are both subjects that are currently being explored at other places too. There's Hannibal, Bryan Fuller's Silence of the Lambs prequel TV show that is currently in development, for one. Also shooting are Alfred Hitchcock and the Making of Psycho, Fox Searchlight's behind the scenes drama starring Anthony Hopkins, and The Girl, which features Toby Jones as the famed thriller director.
Do you think there's a reason why these two things are suddenly becoming popular? Will a show like this have legs on a cable network like A&E?