'The Dark Knight Rises' MTV Footage Online: 'You Are In For A Show Tonight, Son'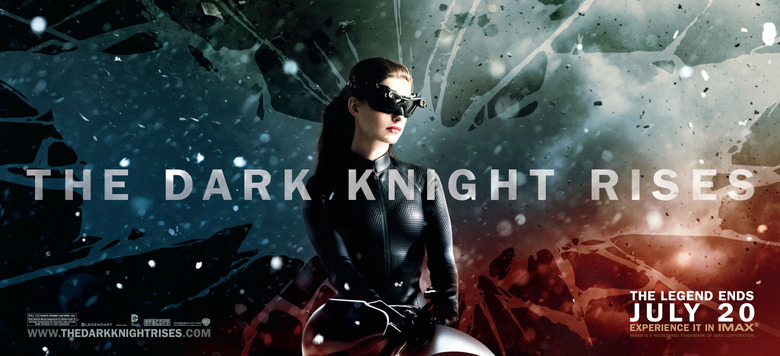 Those who braved the recent MTV Movie Awards were generiously awarded with 90 seconds of new footage from The Dark Knight Rises. That footage was not supposed to show up online. Bootlegs hit the internet, of course, and were taken down immediately following the show. Weeks later, Warner Bros. has finally released footage for everyone to enjoy.
In this edit, you'll see new glimpses of Anne Hathaway as Selina Kyle, Tom Hardy as Bane and Christian Bale as Batman. It's an action-oriented, comic book character focused look at Christopher Nolan's highly anticipated film that's now less than a month away. Check out the footage below.
Thanks to XFinity via Batman News for the heads up. Head there to see it bigger since this embed is so small.
If you're like me, you've become sort of sick of piecing together the plot of this film from all the footage. Warner Bros. has been smart by only releasing pieces here and there and with this reel, the focus is most certainly on the relationships between the three big superhero characters: Batman, Catwoman and Bane. Catwoman is scared of Bane, Bane is stalking Batman, Batman and Catwoman team up, Batman gets his revenge. (Probably.) You can begin to see how it all relates in a very broad strokes kind of way.
And just think, you didn't have to watch the MTV Movie Awards to see it.
As if you didn't already know, The Dark Knight Rises – running two hours and 45 minutes – opens July 20 in both traditional and IMAX theaters. It's the final film in Christopher Nolan's Batman trilogy and takes place some time after The Dark Knight, which ended with Batman assuming responsibility for the death of Harvey Dent and going on the run. A move that, once this film begins, seems to have paid off as crime is down in Gotham City. But Bane will have something to say about that.
Do you have your Dark Knight Rises tickets yet?