Oscar Isaac Cast Alongside Viggo Mortensen In Thriller From 'Drive' Screenwriter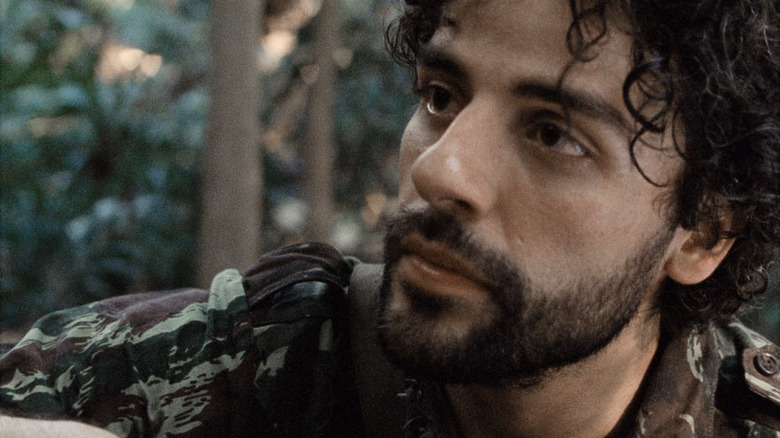 The work of Patricia Highsmith has been good to kickstart a solid movie or two. Maybe you've heard of some of them: The Talented Mr. Ripley; The American Friend; Cry of the Owl; and a little one called Strangers on a Train. And even though some of her work has also lead to less impressive efforts, I'm always interested to see where a Highsmith movie goes.
We learned a while ago that Hossein Amini, who wrote the original draft of Drive, is planning to make his directorial debut with a new adaptation of the book The Two Faces of January. He's had Viggo Mortensen waiting to make the movie, and now Drive co-star Oscar Isaac, also seen in Che, Body of Lies, and Sucker Punch, has signed on, too. They'll play a con artist and a new acquaintance who get involved in some difficult and shady dealings in a foreign country.
Variety says that the film will shoot at the end of this year, and it makes just one more notable project for Isaac. He recently played the lead in the Coen Brothers' Inside Llewyn Davis, and he's in The Bourne Legacy and Therese Raquin, as well. With Isaac and Viggo in the movie together, that's a great start for the cast. There's a big female lead role, too, as the story is essentially built around a trio.
Here's the book description:
Three of them are waiting. Rydal Keener is waiting for something exciting to happen in his grubby little Athens hotel. At forty-odd, Chester MacFarland has been waiting much longer, expecting his life of stock manipu­lation and fraud to catch up with him. And Colette, Chester's wife, is waiting for something altogether different. After a nasty little incident in the hotel, they all wait together. As the stakes—and the tension—in their three-cornered waiting game mount, they learn that while passports and silence can be bought, other things can cost as much as your life.