Will 'Godzilla' Show Up At Comic Con?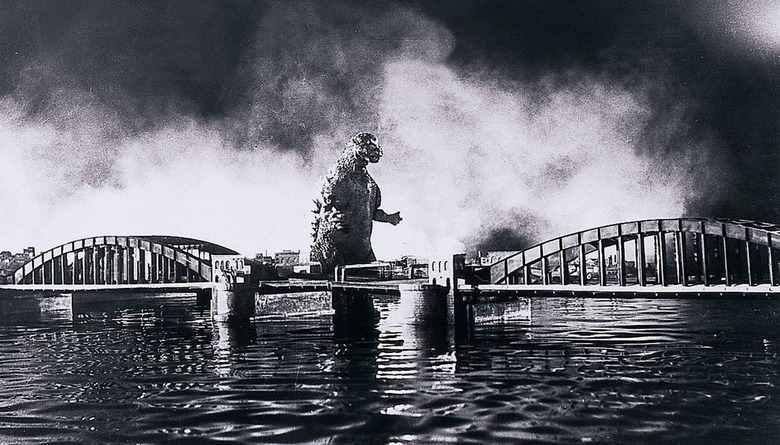 Briefly: Latino Review got a boost yesterday from the news that Guardians of the Galaxy would be the next 'mystery Marvel movie' to be announced for 2014, basically confirming a not terribly well-guarded secret. Then, late last night, the site spoke up again to say that Legendary Pictures will ride into Hall H on the back of a giant atomic-powered lizard. Or simply: the company is probably bringing Godzilla to Comic Con.
This isn't the same sort of well-kept secret, but it also isn't much of a surprise. Legendary had a big panel outside of Hall H last year in which the company talked about Pacific Rim publicly and in detail for the first time, and where it also gave out some info about the now-cancelled Paradise Lost.
We don't know much about Godzilla at this point, so Comic Con would be a good venue for Legendary to announce some details. We do know that Gareth Edwards, director of Monsters, is in the director's chair. We've also heard that there will be other monsters in the film, but as the script has been in the works for a while (most recently through David Goyer and then Max Borenstein) who knows what has changed.