'Mad Max: Fury Road' No Longer Shooting In 3D; Will Post Convert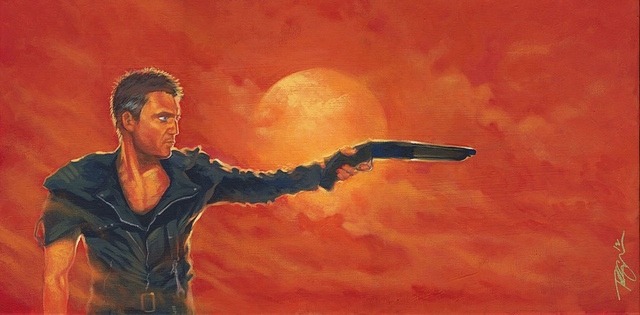 In a move sure to start some controversy, George Miller has decided not to shoot his new film Mad Max: Fury Road in 3D. Instead the film, which stars Tom Hardy and Charlize Theorn, will be post converted from 2D to 3D. Production just began in Nambia. Read more after the jump.
The scoop on this major change in production came from If.com.au via Twitchfilm.
Filmmaker George Miller was understood to have been developing new 3D cameras and rigs based on technology originally developed by Dalsa Corporation although there was some scepticism that an untried system would be able to withstand the tough desert conditions and extensive stunt work the film requires.
It seems now, though, the film will use the more convential and (likely) cheaper Alexa Alexa digital cameras as well as DSLR's by Canon and Olympus.
Most people would consider this a major no-no as they believe, if you're going to screen in 3D, you should shoot in 3D. However, Miller – especially his Mad Max films – are well-known for having crazy and ambitious camera movement and the smaller cameras are much better for that. Plus, conversions can work very well if the filmmaker shoots in 2D but with 3D in mind. Miller will surely do that.
Mad Max: Fury Road is one of those movies that's been delayed for years, but this is an unusual case in which that is probably a good thing. If it had filmed when originally planned, Tom Hardy would not have been the star he'll is now (or the one he will be in about 3 weeks) and Miller's Hollywood cache has only increased with the Happy Feet films.
What do you think about the decision to shoot Mad Mad: Fury Road in 2D then convert to 3D? Do you wish it was just one or the other?
[header image via Todd Spence]