Cool Stuff: Max Dalton's 'Horror Die Cut Collection' Poster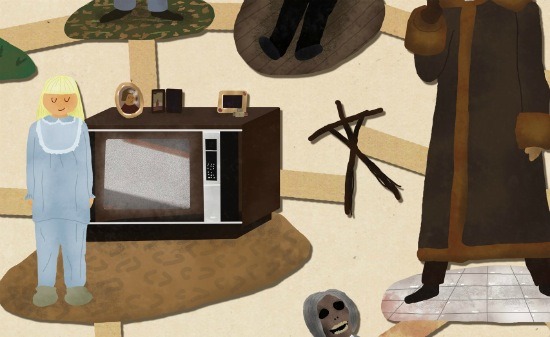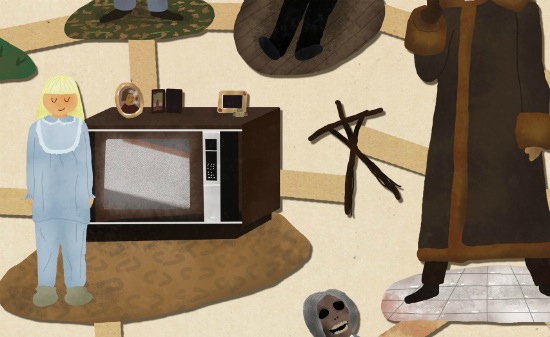 On a daily basis I look at my walls and ask myself why artist Max Dalton isn't more popular. His work is exceptional, taking popular pop culture iconography and giving it a unique and exciting twist, yet he's nowhere near as revered as one would expect. The answer to my question is probably "he hasn't done a Mondo poster yet," but Dalton is still pumping out gorgeous work for Spoke Art.
He's done James Bond, The Big Lebowski, Pulp Fiction, The Royal Tenenbaums and his latest piece combines the killers from some of your favorite horror movies: The Evil Dead, It, The Blair Witch Project, Saw, Scream, Halloween, etc. Check out Horror Die Cut Collection after the jump.
Here's Max Dalton's Horror Die Cut Collection.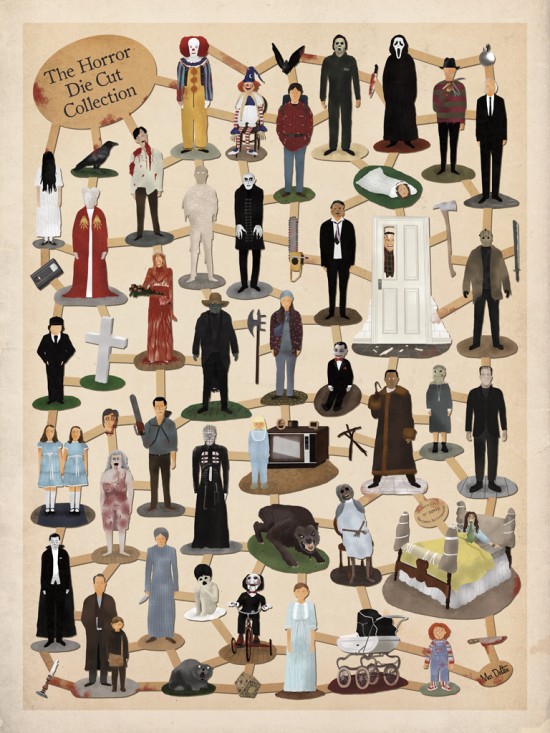 Max Dalton's "The Horror Die Cut Collection" is an 18x24 inch hand numbered giclee in edition of 250. It costs $50 and goes on sale at 3 p.m. Friday at this link.
Can you name everyone on the poster?