Martin Scorsese Gives Up On Film For Digital; 'The Wolf Of Wall Street' Will Be Digital 2D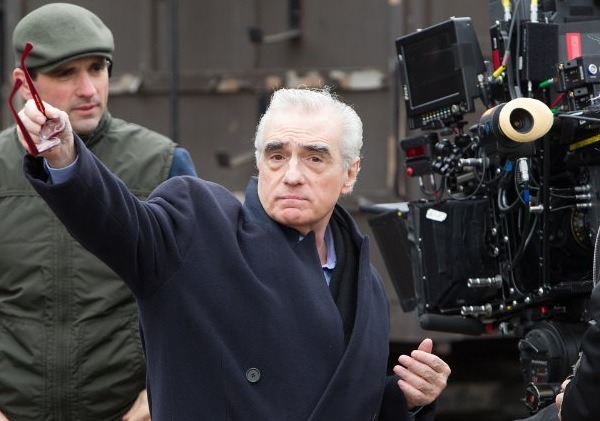 Another one bites the dust. Oscar-winning director Martin Scorsese will shoot his next film, The Wolf of Wall Street, digitally, according to his long time editor Thelma Schoonmaker. His last film, Hugo, was also shot digitally but since it was in 3D, that made sense. The Wolf of Wall Street will be 2D, though, and Schoonmaker believes the decision marks Scorsese's choice to officially abandon film for digital. Read more after the break.
The quote came from an interview with Empire Magazine:
It would appear that we've lost the battle. I think Marty just feels it's unfortunately over, and there's been no bigger champion of film than him.
Besides the fact that he's been such a champion of film, this decision comes as a surprise because Scorsese had suggested in the past he'd shoot digitally only if the film was in 3D, much as with Hugo. The choice to do The Wolf of Wall Street in 2D means he could very easily just shoot on film. Much as he did with 3D in Hugo, though, the director seems to just want to start the transition to digital so he can learn more and more about it.
More from Schoonmaker:
It's a very bittersweet thing to be watching films with him now that are on film. We're cherishing every moment of it. The number of prints that are now being made for release has just gone down, and it would appear that the theatres have converted so quickly to digital.
She also confirmed that the film will shoot beginning in August and described it as follows:
It's about this man in the late '90s [Leonardo DiCaprio's Jordan Belfort] who got people to start investing in much cheaper stocks. It was a big scam, and he went to jail. They were out of their minds. Out of their minds! He's out of jail now, doing motivational speaking. He supposedly feels bad about what he did..."
There are only a few filmmakers left who are 100% beholden to film, so Scorsese is a huge loss for the format. Do you think he'll go back?
The Wolf of Wall Street stars Leonardo DiCaprio, Jonah Hill, and Jean Dujardin.