Gallery: 'Wreck-It Ralph' Toy Preview Reveals New Characters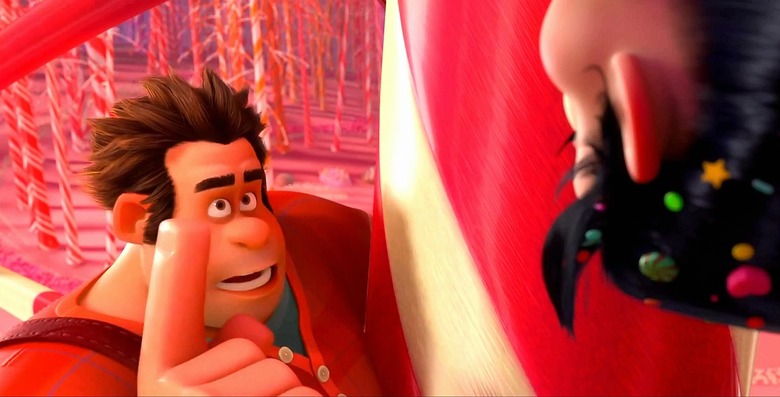 We're looking forward to Wreck-It Ralph because it boasts an entertaining premise, top-notch comic talents, and fun imagery, but no doubt one of the aspects Disney execs are most excited for is the opportunity to sell a whole lot of branded toys this holiday season. While some recent blockbusters have struggled to find appropriate marketing tie-ins (sorry, but in no timeline do the Men in Black have anything to do with Baskin-Robbins), the merchandising opportunities for the video game-themed Wreck-It Ralph are practically built right in.
Disney unveiled its upcoming line of Wreck-It Ralph toys at their Holiday Gifts Preview event, and in the process introduced some more of the secondary figures who fill out Ralph's universe. Get a glimpse of the new characters (in toy form) after the jump.
Pixar Times picked up these images. Among the toys they got to preview are scented plushes of ten characters we haven't seen yet, who all seem to come from the Sugar Rush game featured in the film and will be priced at $8.99 each.
Like fellow Rusher Vanellope von Schweetz (Sarah Silverman), they boast some truly ridiculous names: Adorabeezle Winterpop, Crumbelina Dicamello, Fluggerbutter, Gloyd Orangeboar, Jubileena, Minty Zaki, Snowanna Rainbeau, Swizzle "The Swizz" Malarkey, Taffyta Muttonfudge, and my personal favorite, Candle Head. (She's the one with the candle on her head.)
But it's not just the supporting characters who'll be turned into toys, of course. Our gallery also features glimpses of talking figures for Ralph and Vanellope, which will cost $44.99 each and go on sale in October; $29.50 "Talking Smash Hands" for when you want to emulate Ralph and destroy some buildlings; and a $16.50 "pixellated plush" version of Ralph. Pixar Times didn't post any pics of Fix-It Felix (Jack McBrayer) or Sergeant Calhoun (Jane Lynch) toys, but I've no doubt they'll be coming down the pipeline soon too.
Wreck-It Ralph opens November 2, so expect the toys to hit shelves this fall.