'Jack The Giant Killer' Writer Darren Lemke Tapped For 'Carmen Sandiego'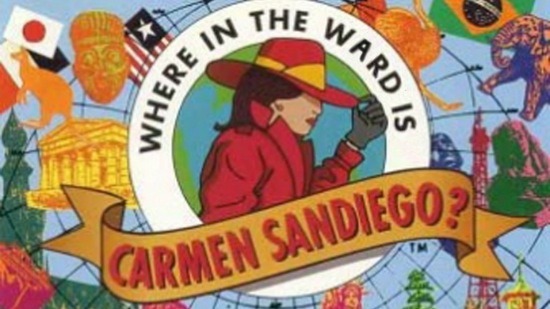 Since co-writing Shrek Forever After a few years ago, Darren Lemke's built himself a nice career adapting classic kid-friendly fare into big-screen features. He's one of the scribes behind the fairy tale retelling Jack the Giant Killer and has worked on reinterpretations of both The Nutcracker and The Wizard of Oz. Outside of the fairyland, he's doing a fresh draft of the R.L. Stine-based Goosebumps for Columbia — and now he's added the Jennifer Lopez-produced Where in the World is Carmen Sandiego? movie to his plate as well. More details after the jump.
Walden Media picked up the movie rights to Carmen Sandiego in November, and is envisioning the live-action adventure as "a cross between Thomas Crown Affair and National Treasure." Sounds like a fun trick, if they can pull it off. It'll be interesting to see how much of the educational angle Walden retains, though.
While we haven't seen much from Lemke yet, his upcoming slate suggests he's got a knack for smarter-than-average family pics, so Carmen Sandiego should be right up his alley. Lemke has two films due out next year, the aforementioned Jack the Giant Killer and DreamWorks' snail racing pic Turbo.
The movie's Carmen Sandiego will be a talented detective who goes rogue, becoming the world's greatest thief. Her ex-partner from ACME, her former agency, is assigned to track her down. But as the mystery unfolds, the partner realizes that ACME may be part of a larger, more sinister conspiracy — and that far from being a villain, Sandiego may in fact be a hero.
No director or cast has been announced at this time, and we've no idea yet when cameras will start rolling on Carmen Sandiego. Although Lopez is only confirmed to produce at the moment, THR says she's considering starring as well. Walden's project is shaping up to become the character's first appearance on the big screen, though they're not the first to make the attempt. A version starring Sandra Bullock was in development several years back, but never got off the ground.