Elizabeth Banks Offers Unhappy Update On Charlie Kaufman's 'Frank Or Francis': "It Fell Apart At The Last Minute" [UPDATED]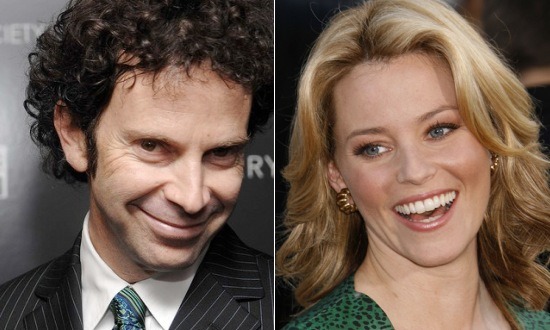 While any new work from Charlie Kaufman would've automatically piqued our interest, the more we heard about his second directorial effort Frank or Francis — musical numbers! animatronic robot heads! "ghost-like thumbs with a Romanian political agenda"! — the more intriguingly bizarre it sounded. Add in a top-shelf cast including Steve Carell, Jack Black, Kevin Kline, Catherine Keener, and Elizabeth Banks, and Frank or Francis was shaping up to become an absolute must-see.
But alas, it seems the project isn't meant to be, or at least not yet. After months of the actors expressing their excitement for the project but admitting they didn't know when it'd actually get going, Banks has finally confirmed that Frank or Francis has fallen apart. Read her comments after the jump.
UPDATE: The Playlist has heard from Kaufman's reps, who say only that Frank or Francis is "postponed" for the time being.
Banks, who had been cast as a popular comedic actress having an affair with Frank, gave the unfortunate update in an interview with Moviefone. "We didn't get to shoot that movie," she said. "It was ready to go, and, as many movies do, it fell apart at the last minute."
It doesn't sound like Banks offered any insight into what, exactly, went wrong. One obvious guess is that it had trouble getting the funds together. The huge scope of Kaufman's film suggests it could've gotten expensive, and Kaufman's directorial debut Synecdoche, New York wasn't exactly a rousing box office success. Perhaps producers and investors were hesitant to shell out the dough for such a weird, unpredictable project.
Or maybe it was something else altogether — a scheduling issue, a creative roadblock, or what have you. As Banks points out, even the most promising films can get stuck for any number of random reasons. Whatever the problem, we just hope Kaufman eventually manages to pull Frank and Francis together.
Banks has her fingers crossed as well. "I really want to work with Charlie Kaufman, I would do anything with him," she said. "I really hope it comes together." For what it's worth, Banks sounded more optimistic when she spoke with AICN earlier this week. "I honestly don't know where that film is at," she told them at the time. "We were supposed to make it sooner, but it's been pushed."
If it's any consolation, even with Frank or Francis on the shelf for now, we've got a couple of other Kaufman projects to look forward to. The screenwriter/filmmaker recently signed on to adapt the YA novel Chaos Walking for Lionsgate, and is planning an HBO series with Catherine Keener. Banks is keeping plenty busy as well, with People Like Us due out this weekend and another installment of The Hunger Games gearing up to shoot this fall.