Genndy Tartakovsky To Direct Animated 3D 'Popeye'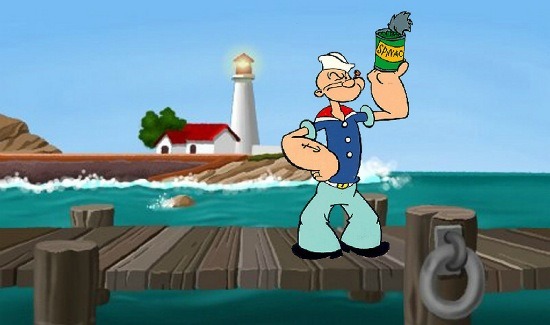 Two years ago, Sony Pictures Animation began developing a 3D animated film based on everyone's favorite spinach eating sailor-man, Popeye. Last year, two screenwriters were hired to write the film and now, a director has come on board. That person is Genndy Tartakovsky, the director of Sony's upcoming Hotel Transylvania and creator of Samurai Jack. Read more after the jump.
Variety broke the news of the deal and suggests Tartaovsky could start working on the movie soon after he releases Hotel Transylvania. He's still working on that film, which is scheduled for release September 21, and is also attached to do a Samurai Jack feature. Smurfs screenwriters David Ronn and Jay Scherick were hired last year to write the script and while there's no indication of how that script went over, Taratovsky taking the job certainly seems positive.
Plus, this hiring certainly bodes well for Hotel Transylvania. Sony Pictures Animation wouldn't likely re-hire a director who turned in an inferior product.
When the writers were hired last year, producer Avi Arad spoke a bit about his excitement regarding the project:
Popeye has been my childhood favorite character. To me he was always the everyday man who gets special powers and actually becomes the first superhero in the best meaning of the word. When Scott Sassa called, Ari and I were beyond excited to be working with Jay Scherick & David Ronn and Sony Pictures Animation to bring this iconic character to the big screen in glorious stereoscopic 3D. We enjoy working with the Sony Pictures Animation team and with Rocky and company from Hearst Publishing. I cannot wait to go sailing!
While a new, animated Popeye film was initially intriguing, the addition of Tartakovsky helps that exponentially. Would you agree?