TV Bits: 'Game Of Thrones,' 'Californication,' 'The Office,' 'Mad Men,' 'Star Wars,' 'Smash'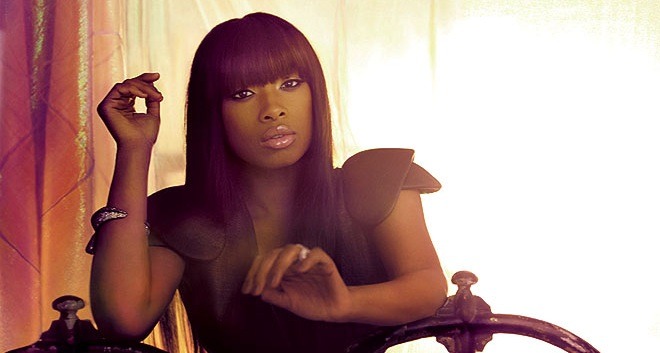 Controversy, casting and consensual exits are all in this edition of TV Bits. After the jump read about the following:
Rocker Marilyn Manson joins Showtime's Californification.
Oscar-winning actress Jennifer Hudson will have an arc on the Broadway drama Smash.
Fanboys director Kyle Newman will join wife Jaime King to voice a character on Star Wars: The Clone Wars.
Steve Carell told the Los Angeles Times why Michael Scott won't return to The Office.
Elizabeth Moss suggests a possible spoiler about her Mad Men character.
Two weeks ago, HBO found themselves in a little bit of hot water when it was revealed Game of Thrones producers admitted one of the severed heads in a particular episode of the show looked like former President of the United States George W. Bush. A few days later, all copies of the season one box set were taken off shelves and the episode was removed from all digital sources. Monday, it's back as are the season one box sets, now sans Bush head. Here's a photo of the change thanks to The Washington Post (via AV Club).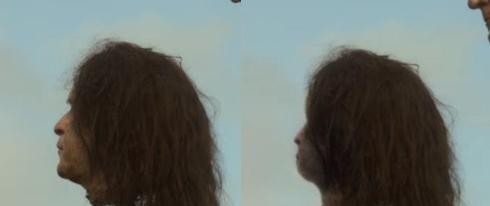 In the upcoming season of Showtime's hit show Californification, David Duchovny's character will be writing a rock opera and a real rocker has just been cast: Marilyn Manson. He'll play himself when the show returns to the air. Thanks to Vulture.
One American Idol loser turned Oscar-winner will join another American Idol loser turned TV star as Jennifer Hudson is set to appear alongside Katherine McPhee on multiple episodes of NBC's hit show Smash. Hudson will play a Broadway star named Veronica Moore, who "reached their Broadway dream but also paid a price for it" according to an NBC executive. Variety broke the story.
The dream of any good fanboy is to be a canonized part of their favorite film universe and, for Fanboys director Kyle Newman, he's getting his wish. TheForce.net is reporting Newman will voice a character on Star Wars: The Clone Wars, a job that's already in the family. Newman's wife, Slackers star Jaime King, voices of Aurra Sing on the show. No word who he'll be playing except that it's a new character.
In an interview with the Los Angeles Times (via Vulture), Steve Carell said he doesn't think Michael Scott should return to The Office because expectations couldn't possibly be met:
Do you really think that people want to see Michael Scott again?. I think the people who say they want to see Michael Scott reappear would be ultimately slightly disappointed. I think you always wish for something that you don't sincerely want to come true. And I think in a way it's better to imagine where Michael and Holly are at this point than actually see it.
THE FINAL BIT IS A POSSIBLE SPOILER FOR MAD MEN.
In this latest season of Mad Men, Elizabeth Moss' character Peggy Olsen finally decided to pick up and leave the comfortable coattails of Don Draper and go to another ad company. In an interview with GQ (via Indiewire) Moss talked about how she found out about the decision and suggested, despite certain quotes, that she could be back:
Well, you can draw your own conclusions from my movements in the world at some point. If I'm in L.A. shooting 'Mad Men,' then I guess they're not letting me go!... Honestly, the really cool thing that happened since Jared [Harris] said that thing in the article, is that people have been really upset about Peggy leaving. Again, maybe it's me being naïve, but I didn't anticipate that. It's incredibly flattering! Like the worst thing that could happen is that nobody would care, you know?