This Week In Trailers: Strong!, FILMAGE: The Story Of DESCENDENTS/ALL, American Addict, Sketchy Andy, I Believe I Can Fly (Flight Of The Frenchies), Reveal The Path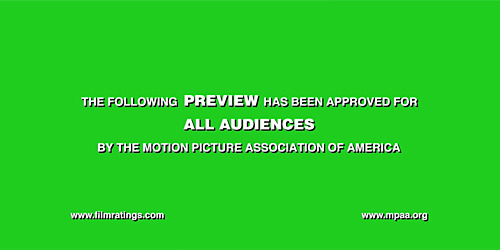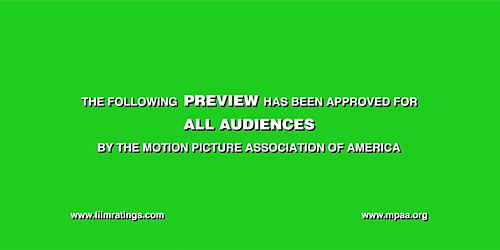 Trailers are an under-appreciated art form insofar that many times they're seen as vehicles for showing footage, explaining films away, or showing their hand about what moviegoers can expect. Foreign, domestic, independent, big budget: I celebrate all levels of trailers and hopefully this column will satisfactorily give you a baseline of what beta wave I'm operating on, because what better way to hone your skills as a thoughtful moviegoer than by deconstructing these little pieces of advertising? Some of the best authors will tell you that writing a short story is a lot harder than writing a long one, that you have to weigh every sentence. What better medium to see how this theory plays itself out beyond that than with movie trailers?
FILMAGE: The Story of DESCENDENTS/ALL Trailer
While I don't know how the intentions of filmmakers Matt Riggle and Deedle LaCour the trailer certainly indicates a passion to tell the story of this one band.
What initially grabbed me is how things are couched in a very "hey, if you don't know who these guys are here's a fast primer" kind of way. Getting a quick overview of how this influential band came together and seeing how they were perceived by their peers is amazingly well done. Whereas some documentaries would take the long way around to discuss a band's cultural importance and then slowly delve into their genesis and their rise to fame and glory this one just eschews all that and simply barrels forward. We get other musicians to talk about what they thought of this quirky punk band that was causing ripples in the space time continuum of punk.
What else is nice to note is how well the reflections of the musical age in which these players existed there is a sanguine nostalgia from guys who are now fathers, land owners, suburbanites but it never comes off as sad or overwrought. This seems to be a rather joyous remembrance of days past which had a lasting effect on those who were in its vortex. [Twitch]
Strong! Trailer
There's something just a little inspiring about the stories of Olympic athletes.
While it's all well and good to see if Phil from Chicago can clear all his hurdles, it's sometimes more compelling to watch the vignettes and five minute films about what brought them to their current opportunity for fortune and glory. This film looks like one long five minute stretch. I'm an utter sucker to watch the stories of people who have tuned their bodies to their most optimal conditioning and have sharpened their minds and focus to levels I might never reach. And this looks like it's going to peek into all that.
Director Julie Wyman's trailer does something a little different, though, in presenting Olympian Cheryl Haworth's story of where she's been and how she's dealing with being on the downslide of her career. They talk about body image. We see images of svelte women in contrast to Cheryl's imposing stature. We see her train, we see her achieve, but then we get personal and introspective. Cheryl's perspective seems awfully grounded in the reality that she knows this is all slowly fading and that she doesn't know what the next chapter of her life looks like. The trailer deftly transitions between the competitive world she exists in while giving us glimpses into her downtime, her quiet moments. It's a film that looks like it bridges that gap between the quick montages and inspirational stories, giving us a view into the world of those who have depended on their bodies for so long that the gradual decline of performance gives them moments of repose.
American Addict Trailer
We've all heard the yarn about how kids are raiding the pill boxes and prescription bottles of their parents.
With the deaths of Heath Ledger or any number of people who have mixed their meds there is absolutely a new way to get high without ever having to hit the street. Nowhere does this come into fuller focus than at about the forty-five second mark of this trailer which talks about the runs that some dealers, or addicts, make to Florida in order to score easy to get narcotics. It's the Oxycontin Highway, the gateway to our own internal drug problem, is the perfect example of what hopefully this documentary is promising to investigate.
We get a woman who, I think, goes off the rails a little bit with playing fast and loose with her interpretation of who are drug reps. And that's when I thought: Yeah, it sounds nice to say all drug reps are beguiling temptresses who would otherwise be prom queens if they weren't out slinging Viagra but, come on, this talking head isn't just undercutting her argument she's also coming off as a bit of an idiot. Driven batty by the blanket statement, I hit up the Intertubes and that's when I saw this story from the New York Times. I felt sorry about that judgement initially but, and in my own defense, this did come off as her stating an opinion. Maybe a graph or some kind of evidence would've helped this moment not to seem like such an outrageous assertion. That said, I'm still on board for what director Sasha Knezev is selling here.
It's an issue that needs some light and this documentary looks poised to confront the growing epidemic of not just things like meth but for the pills that sit all nice and neat on your shelf. This trailer weaves a little bit with how it's constructed but it doesn't take away from the information it is putting out there as to why it could be an important film that talks about modern addiction.
Sketchy Andy / I Believe I Can Fly (Flight of the Frenchies) Trailer
Playing at this year's Maui Film Festival, these two films just made my knees wobble and my stomach do that tingling thing that says to stop whatever forward progress your making.
Coming from filmmakers Nick Rosen and Peter Mortimer, Andy only runs about 21 minutes but, for sheer thrills, I could watch this like I could watch those daredevils in their wing-suits barrel down the side of a mountain. As a compliment to that you have Sebastien Montaz-Rosset's ode to insanity which shares many of the same qualities with Andy. You get an idea of what slacklining is and why some people would think it provides just the right amount of adrenaline rush to risk your life by being out on a thin piece of material. These are the kinds of movies that exist on the periphery of existence as they chart the lives of some human beings who do not possess that sense of well-being that would prevent you or I from stepping across that threshold. They are documents of lives that are being lived fully and it makes me yearn to savor that feeling of release, of the absence of fear, and these gents have it. All of them.
However, yes, these trailers are not farm fresh. One of the joys of finding a couple of really under the radar kinds of films is lifting them up to the awareness levels that, to someone, it's the first time learning about their presence. Both of these films look like they delve into the minds of people who are pushing boundaries both in the physical and psychological domains. They're undeterred by logic or what would be a natural response to being that close to utter decimation. Even though these movies are completely separate from one another it's hard not to look at them, compare them, and see one common thread interwoven between both. It's that sense of unadulterated adventure, and the pursuit of it, that can never be quenched.
These are the movies that could sit enjoyed by those who are good enough to know they exist but, old or not, this is going to be new for someone. Five seconds ago you had no idea slacklining exists, now you know...that some dolt is risking his skin just so he can bounce up and down on a thread.
Reveal The Path Trailer
A dark horse, I only stumbled upon Mike Dion's film, really the closest thing to the Endless Summer on two wheels I've ever seen, by accident. It was mentioned in the local newspaper, damn near the size of a police blotter that would briefly describe the desecration of an elder person's mailbox, and I got curious.
As fate would have it, I am hooked on this movie's premise and the kind of story it's selling. Like Summer, this documentary is pitching me a story of many lands, of many people, but, mostly, an intimate story about finding the harmoniousness that's out there if you just open yourself to it. Since I'm a raging a-hole I never have that time in my life to quietly reflect and galavant around the globe on my Huffy but I am honestly jealous of the spiritual journey shown here. Besides some intersitials that describe what we're seeing there is an endless visual cornucopia of  sights and well-composed moments. There is a real passion to get things looking the best way possible while also giving a voice to the men on this journey together.
I'm affected by the realness and the low-to-the-ground atmosphere that is on display as well as being assured that there aren't any big egos to focus on. It's not like we're following the trials and tribulations of someone who is world renowned, this trailer looks like it's following the lives of ordinary people just out doing extraordinary things. Count me in.
Nota bene: If you have any suggestions of trailers to possibly be included in this column, even have a trailer of your own to pitch, please let me know by sending me a note at Christopher_Stipp@yahoo.com
In case you missed them, here are the other trailers we covered at /Film this week: