'Klown' Green-Band Trailer - Two And A Half Danes Enjoy 'Hangover'-Style Shenanigans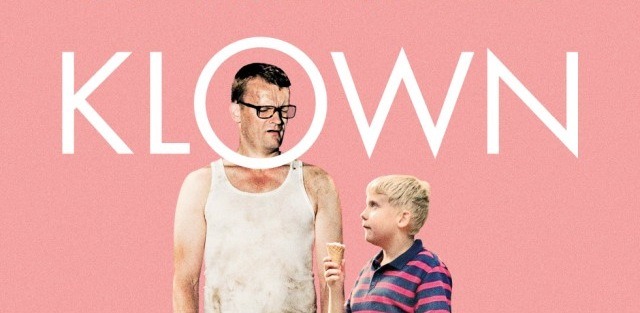 While the foreign comedy Klown has often been likened to a Danish version of The Hangover, if half of what we've heard about it is true, it's far darker and raunchy than any adventure we've ever seen the wolf pack engage in. A feature film sequel of a hit TV series, the Mikkel Nørgaard-directed film follows two pals (Frank Hvam and Casper Christensen) gearing up for a debauched "Tour de Pussy" getaway. When Frank gets it into his head to prove his fatherhood potential to his girlfriend, however, he decides to take her eleven-year-old nephew along for the ride — without changing any of their sex-charged, booze-fueled plans.
Whereas last month's red-band trailer was essentially one condensed, very NSFW scene, the new green-band promo plays like a flipbook of cringeworthy moments from the worst vacation ever. Watch it after the jump.
So much of Klown's appeal lies in the fact that it seems utterly unafraid to go there, and it's hard to demonstrate just how gleefully obscene this movie can be within the confines of a green-band trailer. The awkward, Curb Your Enthusiasm-ish humor comes across loud and clear, though, and we do get little hints of the R-rated insanity to come. A naked guy in a canoe is clearly a naked guy in a canoe, even if you can't see his genitals.
Given Klown's subject matter and tone, it's easy to see why Hangover helmer Todd Phillips and Eastbound & Down star Danny McBride are already planning an English-language remake. But in all likelihood, it'll have to be toned down a tad for American audiences. To get the full, no-holds-barred experience, check out Klown when it hits theaters and VOD on July 27.
In what critics are hailing as "the funniest movie of the year!" (IFC), KLOWN follows two wildly inappropriate friends — played by celebrated international comedians Frank Hvam and Casper Christensen — as they run amok through the Danish countryside plowing through endless awkward confrontations and unspeakable debaucheries. Hopelessly wrongheaded Frank "kidnaps" the 12-year-old nephew of his pregnant girlfriend in an eager attempt to prove his fatherhood potential to join sex-crazed Casper on his secret adulterous weekend canoe trip. From exclusive brothels, hospitalizations, armed robberies and even prison, the three paddle downstream from one chaotic misadventure to the next culminating to a surprise sentimental portrait of friendship and a final shocking reveal that you won't soon unsee.