David Cronenberg Chooses Tim Roth To Lead 'Knifeman' TV Pilot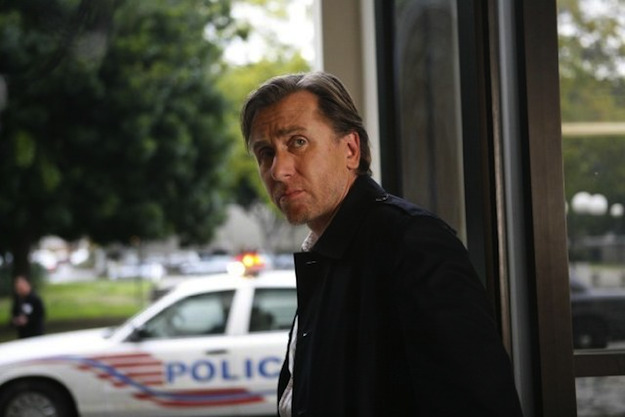 There are actors who seem like guys David Cronenberg simply must work with — James Woods, Peter Weller, Viggo Mortensen, Ralph Fiennes, and even Jeff Goldblum help define a 'type' that seems like the template that works for Cronenberg. Strong features, a particular mix of energy, chaos and both physical and emotional vulnerability, no matter the man's stature. Tim Roth fits into that type pretty well, but actor and director have never worked together.
That, thankfully, changes now, as Cronenberg and Media Rights Captiol have picked Roth to star as surgical pioneer John Tattersall, who will be the lead character of the TV series Knifeman.
Deadline reports the casting, but the show is still in the early stages; there's no broadcast home for it yet, but the project will go out to networks soon. Rolin Jones (Friday Night Lights, Weeds, Smash) is writing, from a story outline he wrote with Ron Fitzgerald (Friday Night Lights).
I love the idea of Roth playing a guy who went to pretty extreme lengths to learn new things about the human body; I think the actor's range and energy are perfect for this character.
Here's a description of the book:
In an era when bloodletting was considered a cure for everything from colds to smallpox, surgeon John Hunter was a medical innovator, an eccentric, and the person to whom anyone who has ever had surgery probably owes his or her life. In this sensational and macabre story, we meet the surgeon who counted not only luminaries Benjamin Franklin, Lord Byron, Adam Smith, and Thomas Gainsborough among his patients but also "resurrection men" among his close acquaintances. A captivating portrait of his ruthless devotion to uncovering the secrets of the human body, and the extraordinary lengths to which he went to do so—including body snatching, performing pioneering medical experiments, and infecting himself with venereal disease—this rich historical narrative at last acknowledges this fascinating man and the debt we owe him today.