Andrew Sarris, One Of The Defining American Film Critics, Has Died At 83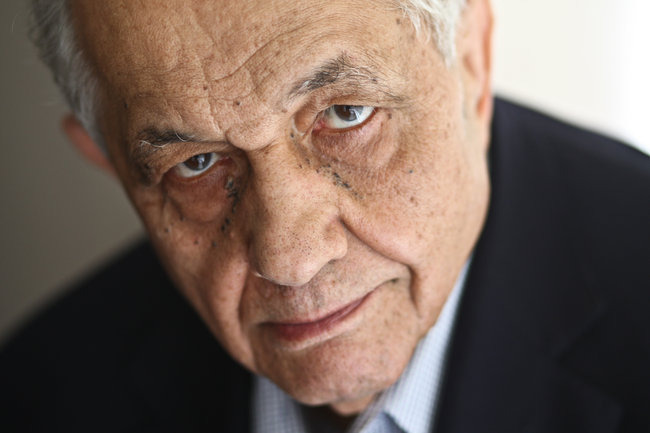 To the public at large, the director wasn't always the person most responsible for a film. That was the producer; the director was just someone who turned up and made sure actors hit their marks. But in the '50s, writers at French film magazine Cahiers du Cinéma (including future French New Wave directors François Truffaut, Jean-Luc Godard, and Claude Chabrol) expanded on notions developed in the '40s that said a director could be considered the author of a film, with a director's body of work representing the expression and examination of a core set of personal concerns.
In 1962 American film critic Andrew Sarris published the essay Notes on the Auteur Theory, which imported the Cahiers crew's ideas, and quickly became the defining rulebook for film authorship. Whether Sarris was correct or not, he turned into one of the most influential writers on film, and his work continues to define how viewers approach movies. Indeed, the director became more prominent because he and others spoke for that prominence, so it could be argued that he helped change movies, period.
Today Andrew Sarris died at the age of 83, reportedly due to complications from an infection developed after a fall.
The New York Times reports the confirmation of the critic's passing, via his surviving wife, Molly Haskell.
Sarris was one of a handful of particularly influential film critics in the '60s, thanks to his posts at The Village Voice and The New York Observer, which let him project his passionate and acerbic voice.  He frequently sparred with Pauline Kael, and they were part of the cultural wave that helped define cinema as not only a great commercial form, but a maturing art form.
He argued the importance of directors such as Hitchcock (often dismissed as too commercial at the time), Sam Fuller, Orson Wells, and John Ford. He famously dismissed the work of John Huston and Stanley Kubrick. (After dismissing 2001, he reportedly saw the film again — high, at the insistence of a friend — and softened his opinion somewhat.)
The  book The American Cinema: Directors and Directions 1929-1968 by Sarris became almost a bible, and study of Sarris criticism has remained a constant in film curriculum for the past few decades. Film criticism, and the world of film in general, would not be what it is today without him.