Rumor: Paramount Wants Justin Timberlake For Big-Screen 'Baywatch'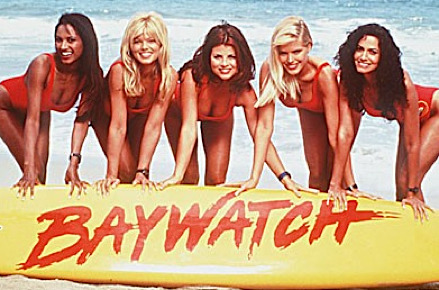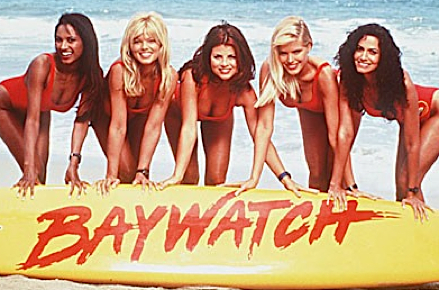 We've seen quite a few TV series adapted to film, and they are almost uniformly forgettable. (Starsky and Hutch, The A-Team, Dark Shadows, and so on.) So if Paramount wants to make a Baywatch movie, based on the show that made a star of Pamela Anderson and revived the career of David Hasselhoff, let them go for it. Break out the wakeboards and the one-piece red suits, and the worst thing that can happen is there will be one more summer movie no one will remember three months later.
Now there's a report that, if correct, suggests Paramount wants to make the film a lot more memorable. Supposedly the studio wants Justin Timberlake for the lead role, which sounds about as likely as the idea of any of the original Baywatch cast being able to swim the English Channel.
Twitch reports that Paramount and producers Ivan Reitman, Beau Flynn and Tripp Vinson want Timberlake to play "disgraced former Olympic swimmer who tries out for the Baywatch crew."
Now, Timberlake has been great about keeping a light tone in some of his acting work — the guy has been a cornerstone of the SNL Digital Shorts program, after all. So doing something silly and lighthearted clearly isn't out of the realm of possibility for him.
But in his core film roles, Timberlake has hewed closer to more respectable work, with roles in The Social Network, the Coen Bros. upcoming Inside Lleywn Davis, and Clint Eastwood's acting return Trouble With the Curve. Sure he did In Time, but that was Andrew Niccol, and Friends With Benefits and Bad Teacher had the lures of being directed by Will Gluck and Jake Kasdan, respectively.
Maybe someone has come up with a Baywatch pitch that could turn the film into something more than a 90-minute ad for suimsuits and ab crunching machines. Or maybe this is all just very wishful thinking.