'The Muppets' Director Signs To Make True WWII Spy Thriller 'Agent Zigzag'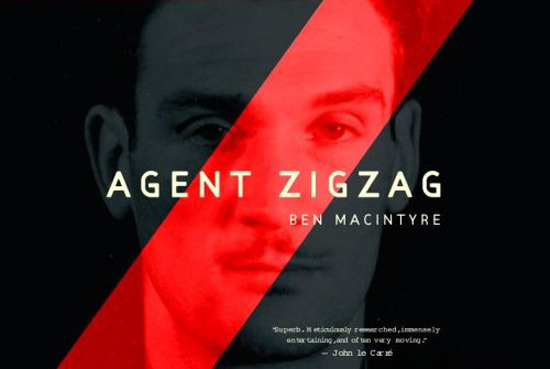 Here's a little change of course: James Bobin, who did a fine job directing The Muppets last year, is now set to direct a film called Agent Zigzag for New Line and Playtone Pictures.
The project sounds like a great, classic spy caper: it's a true story about a criminal who became one of the most notorious double-agents of WWII. He appeared to work for German intelligence even as he was on the payroll of MI5.
Variety says that Bobin is on board, but doesn't know if this will be his next. He's also potentially got a sequel to The Muppets to shoot, and he's been linked to A Confederacy of Dunces, as well. Frankly, though, that one has been in development for so long, and in so many incarnations, that I wouldn't pin many hopes on it being made now.
With Tom Hanks' company Playtone behind this, however, it has a good shot. Hanks is producing with Gary Goetzman, and Rowan Joffe is doing another pass on the script. (We've known about Joffe's involvement for a while, as he was workng on the script when Mike Newell was in line to direct last year.)
About the book, Amazon offers:
London Times associate editor Macintyre (The Man Who Would Be King) adroitly dissects the enigmatic World War II British double agent Eddie Chapman in this intriguing and balanced biography. Giving little thought to the morality of his decision, Chapman offered to work as a spy for the Germans in 1940 after his release from an English prison in the Channel Islands, then occupied by the Germans. After undergoing German military intelligence training, Chapman parachuted into England in December 1942 with instructions to sabotage a De Havilland aircraft factory, but he surrendered after landing safely. Doubled by MI5 (the security service responsible for counterespionage), Chapman was used to feed vital disinformation to the enemy and was one of the few double agents to delude their German handlers until the end of the war.