Finally: Jennifer Connelly Officially In Talks For Darren Aronofsky's 'Noah'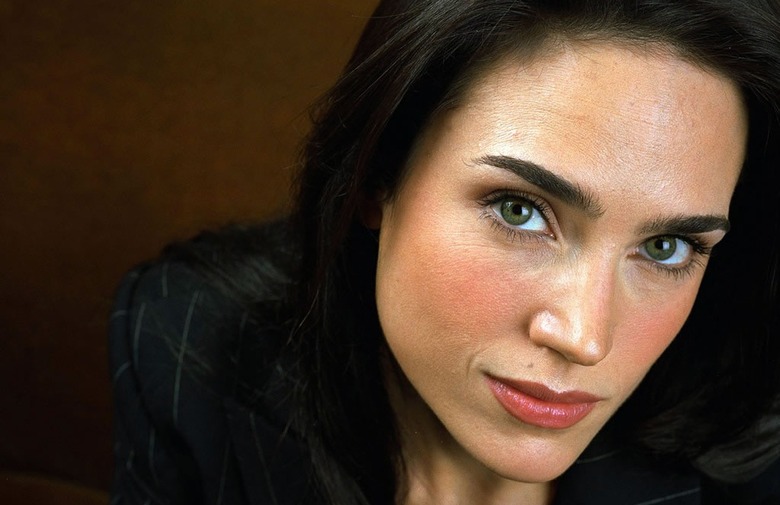 Jennifer Connelly was one of the earliest names being rumored for Darren Aronofsky's Noah, with The Tracking Board preemptively announcing her casting as Naameh, wife of Noah (Russell Crowe) all the way back in April. However, while a slew of other names including Logan Lerman, Douglas Booth, Emma Watson, and Ray Winstone have boarded the cast over the past several weeks, her status has remained uncertain. As of several days ago, we were even hearing that Julianne Moore was in consideration for the role originally said to Connelly's.
But sometimes even apparently unfounded rumors turn out to have some truth to them, and this is one of those times. Various outlets are now reporting that Connelly has finally received an official offer, and is now in negotiations to join Aronofsky's Biblical epic. More details after the jump.
As we've previously reported, Booth and Lerman are set to play Noah's sons, while Watson plays Booth's love interest. Winstone is in talks to play the villain, though the exact nature of the character is unclear at this point. Aronofsky's Noah is said to be "a dark, complicated character" who loves the Earth but is disappointed in the shabby way that his fellow humans have treated it.
The role would mark an exciting reunion for Connelly in a couple of different ways. Connelly received great critical acclaim for her fearless turn in Aronofsky's drug drama Requiem for a Dream back in 2000, and nabbed a Best Supporting Oscar for her role opposite Crowe in 2002's A Beautiful Mind. Connelly was last seen in the romantic comedy The Dilemma and will next appear in Josh Boone's dramedy Writers – which coincidentally also stars Lerman, so she really should feel right at home on this set. Shooting on Noah is expected to begin next month for a March 28, 2014 release.
NOAH is a close adaptation of the Biblical story of Noah's Ark. In a world ravaged by human sin, Noah is given a divine mission: to build an Ark to save creation from the coming flood. The screenplay was written by Aronofsky and Ari Handel and revised by Academy Award®-nominated screenwriter John Logan (GLADIATOR, HUGO).
[Additional source: Variety]