Summit Says No 'Twilight' Reboot Is Happening, At Least Right Now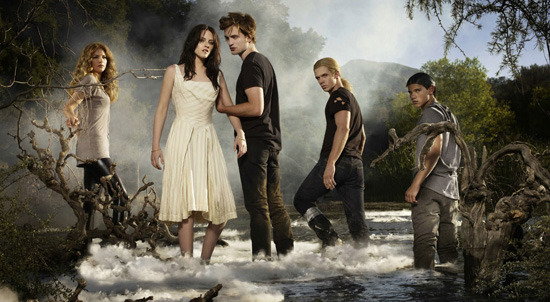 From the moment that Lionsgate bought Summit, talk of more Twilight has floated around. Lionsgate clearly wanted Summit's chief cinematic asset when it made the purchase of the smaller studio, and even with Lionsgate launching its own tremendously successful teen series this year with The Hunger Games, two massively successful franchises is always better than one.
A report cropped up over the weekend that Lionsgate/Summit is definitely planning to reboot the series, and Summit has now released a strong, but uniquely worded response.
Bloody Disgusting came out with the report that a new version of Twilight is planned, with the details basically being that Summit is having internal discussions about remaking the series. And of course people in the company are talking about it. The reboot culture in Hollywood, a town that has always relied on proven ideas rather than new ones, is more pervasive than ever. I'd be shocked if Summit never makes more Twilight. Even creator Stephenie Meyer has talked of the possibility of redoing it.
The studio, predictably, has responded with a denial. It has, after all, the latest chapter in the first version of Twilight to promote for now. (And a new teaser for that hits on June 20.)
Summit Co-Chairman Rob Friedman told Deadline,
We are not remaking Twilight. We will happily support Stephanie Meyer if she decides to proceed in any way. But this will be the last one unless that should change.
His statement about Stephenie Meyer points back to the last thing Friedman said about continuing Twilight, which was that they would make another movie if she wanted to write another book. So, for now, there is no real remake news to report. But whatever the company says now, I don't think anyone believes that there will never be remake news to report; it's just a matter of when.