This Week In Trailers: $Ellebrity, Soldiers Of Fortune, How To Survive A Plague, Ai Weiwei: Never Sorry, The Untitled Kartik Krishnan Project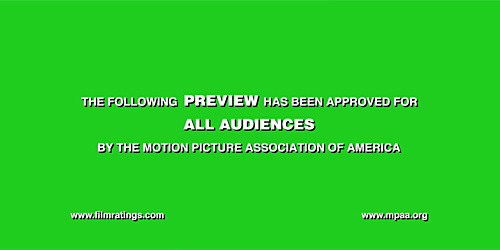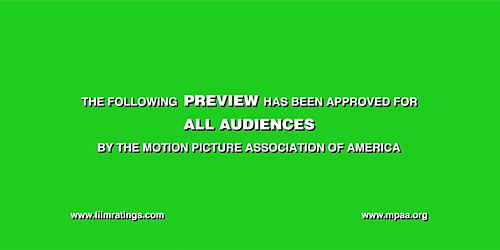 Trailers are an under-appreciated art form insofar that many times they're seen as vehicles for showing footage, explaining films away, or showing their hand about what moviegoers can expect. Foreign, domestic, independent, big budget: I celebrate all levels of trailers and hopefully this column will satisfactorily give you a baseline of what beta wave I'm operating on, because what better way to hone your skills as a thoughtful moviegoer than by deconstructing these little pieces of advertising? Some of the best authors will tell you that writing a short story is a lot harder than writing a long one, that you have to weigh every sentence. What better medium to see how this theory plays itself out beyond that than with movie trailers?Ai Weiwei: Never Sorry Trailer
"F*** you, Motherland."
Over a year ago I posted the trailer for a documentary that I thought for sure was right about the bend: Ai Weiwei: Never Sorry.
I caught the Frontline piece and, again, thought for sure this thing was right around the bend. Fast forward almost 15 months later and it finally looks like we'll see the movie that ought to raise good questions about the fundamental rights some people are denied who live in countries like China. Director Alison Klayman's first feature looks to turn up the heat on the contentious relationship that the Chinese have with dissidents in their midst and no other person is embodying that defiant ideal than Ai Weiwei. To that end, the trailer is sharp in cutting to the quick about why you would want to know more about this man's plight.
What's so strange and hilariously simple is that we open up on this man who caused a great deal of anxiety for the government officials who knew how powerfully charged this guy's messages were and we focus on his jumping cat, opening a door. That's it.
We explode from here in examining the life this man has led in being a voice for the people who do not have one. The biggest controversy he's probably known for is publicly calling out the Chinese government for their role in building a grade school that simply wasn't up to code and ended up killing over 5,500 students because of an earthquake that ought to have been able to withstand the event. The trailer does a wonderful job in explaining quickly and then getting out just as fast to get on with something else. There is no dwelling on any smoking gun here and the punk aesthetic, the soundtrack picked perfectly with Carsick Cars, pairs up well with an artist who conforms to no one singular movement. He's his own movement and it shows with the varied situations he's in and the installations he's been a part of. We see him in his element when he's most in the face of those who would physically harm him but the trailer is even handed with showing a man who seems to be fearless and a man who doesn't want his work to have been done in vain.
How to Survive a Plague Trailer
It's all about raising your social consciousness this week, it seems.
Documentary filmmaker David France looks to have put together a story that goes beyond the touching plight of gays in America, a la Angels in America, and is taking things to the frontline. More Stonewall than it is Birdcage, there is a fistful of badassery that comes across within the first few seconds of watching this trailer.
With Jesse Helms playing the part of vitriolic demon, things blast off immediately with what's important and what you need to focus on. What's here, then, is an immediate push into the fray about what these gay men and women were fighting for many years ago. It may be dizzyingly disconcerting but it's great marketing. We're given short bursts of context with extra ammunition supplied by the pull quotes of important publications and the festival recognition it's achieved.  The latter two elements just buoy the ideas put forth.
In less than a minute you see how real protesting and real action turned into a movement that helped spur change in not only this country but others who saw what was happening here. There isn't any peaceful reflection from those who were there and are wistfully recalling the salad days of their time on the street. No, what we get are angry individuals who saw what inaction and bad information was doing to an entire community of Americans, of human beings. The trailer is powerful, visually, when you consider what was left out rather than what was left in. I feel it perfectly captures a moment in time without sugar coating the context of why people were so upset. Just show it, we'll figure it out.
The Untitled Kartik Krishnan Project TrailerSrinivas Sunderrajan deserves a little attention. For a filmmaker who is trying to make a movie about making a movie there is an inherent appeal to the story as we see it unfold in this trailer.
What seems like something ripped from a Saturday Night Live sketch where Chris Farley preens over a celebrity, the humor coming from that uneasy exchange which really isn't an exchange as much as it as a few moments of uncomfortableness, the opening sequence here promises a movie about a guy who wants to tell a story and can only reach out to someone who is already established to help him.
Taking this bumbling fop under his wing, our man with all the juice begins to walk our man Friday through a series of lectures of what the quality of his writing is, how he's not that great at all of this, all the while the trailer seems to come apart at the seams. There are moments that confound me, for example, why there is a mysterious element baked into what we're watching, but I like that it stirs some intrigue about what is happening here. I may not get exactly what we're watching for but the mere idea that we're going to come though the other side with a deeper understanding, I hope, of the creative process and what it takes to really be an artist in this field. It won't be enough if it's just silly and doesn't lead us anywhere genuine. It just has to tap into a creative struggle if it wants to sustain a story of a movie about a movie.
Soldiers of Fortune Trailer
What if I told you that there was a movie so awesomely awesome that it would be like if Kuffs, In The Army Now, and Hard Target had a three-way and this was the bastard brood that was the spawn of that unspeakable act? Exactly, I'd want to know where I could pay money to see that too. We're on the same wavelength.
There was just something that happened as I watched this, the opus of Maxim Korostyshevsky's hallowed career, seeing Sean Bean take a bazooka on his shoulder, his sensible bluchers staying their ground, along with the lovely lovlies in their bikinis as they unload banana clips filled with bullets. It inspired me enough to see what direct-to-DVD p.o.s. was going to be coming my way via Christian Slater.
Surprisingly, we have a bevy of talent packing this thing: Ving Rhames, James Cromwell, Dominic Monaghan and Colm Meaney. I realize, them separately on their own don't add up to a whole lot when you compare the wattage of an Expendables 2 and its guest star list, but the mix here is interesting. We have a sprinkling of ear pinching dialogue that you would be positive was written by a fifteen year-old but for my money, when Slater gets back into that Kuffs voice, along with that smart ass spirit, I have to admit that I got excited. There's just something nostalgic about that character's personality and the kind of silly film this looks to be that go together so well. The trailer does an excellent job in putting those things into context if you overlook the editing and pacing of the trailer once we get why everyone's there.
Regardless of your feelings of Slater, remember the love you have for the guy who promised his girlfriend, "Love and kisses on all your pink parts." Oh, and try to get past the really bad soundtrack that's muscled into the end of this. It's damn near inexcusably bad but I'm trying not to let it sway my proposed investment of exactly $1.00 when it comes out on Redbox.
$ellebrity Trailer
One of my favorite shows when reality television was really coming into its own wasn't The Real World, it was the Hollywood Hunt Club. There was something about the thrill of what these photographers go through on the streets of Los Angeles as they track down celebrities worth photographing.
I'm not sure if it was the thrill of the chase, the fact that many of them have memorized license plates, cars, or know who they can go to for information but it was an amazing portrait of what our insatiable need for all things rich and famous is driving some people to do. Now, there's obviously a line and director Kevin Mazur's documentary about these photographers is coming right out of the gate swinging.
At first, it feels like it's going to be a discussion. An honest media studies examination into the world of glossy magazines and the 24 hour cycle of whatever cause célèbre is making headlines to be put on the cover of US Weekly. Then we get the actual prey of these tabloids to fire the first shot. The derision and accusations of the violation of their personal space, all true statements, heats up the idea that there are those who hate the system while there are others who are the tiny cogs within it.
The trailer wonderfully captures those on the outside wanting in, those who have got in for no discernable reason whatsoever other than they're famous for being famous, and those who are the voracious consumers of the end product. There is more than enough from all sides coming in and there honestly feels like a venn diagram at play here that helps to bring everyone into agreement on at least one thing: it's not going away. [Kino-Zeit.de]
Nota bene: If you have any suggestions of trailers to possibly be included in this column, even have a trailer of your own to pitch, please let me know by sending me a note at Christopher_Stipp@yahoo.com
In case you missed them, here are the other trailers we covered at /Film this week: