Trivia: Steven Spielberg Almost Directed An Episode Of 'Twin Peaks'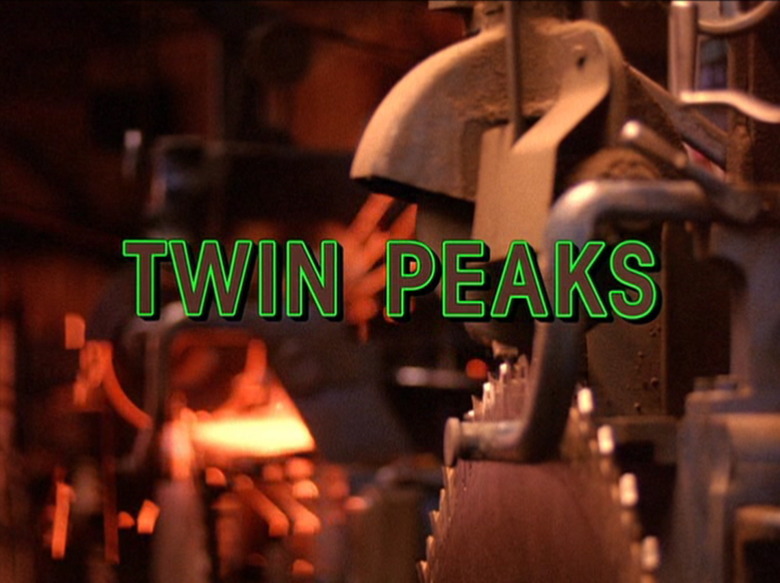 I've ingested a lot of Twin Peaks trivia over the years, but this is a tasty new morsel: evidently Steven Spielberg was such a fan of the show's first season that he got into some talks to direct the second season opener. What happened? Series co-creator David Lynch wanted to do the episode himself, and did.
As it turned out that was a good call. That episode features some of the show's best 'Lynchian' moments, such as the first appearance of "senior droolcup" (venerable Western character actor Hank Worden) and his giant analog (Carel Struycken). It also pushed the show deeper into pure soap opera territory, but that was balanced by the vision of the horrifying death of Laura Palmer in the train car, which is still one of the freakiest damn things ever broadcast on television.
After the break, get the quote from Peaks producer Harley Peyton about Spielberg's brush with the show.
Brad D studios (via Bleeding Cool) has a great interview with Peyton in which Spielberg's almost-involvement is revealed:
After the first season a lot of crazy things happened, like me and Mark [Frost] sitting at Steven Spielberg's house convincing him to do the opener for the second season. That was all ready to go.
This is a long story, but my first wife is and was Kate Capshaw's best friend so I knew Steven pretty well and he was a huge fan of the show – watched it every week, I mean a huge fan. Because we were friendly we talked about it a lot and he said to me in passing how fun it would be to direct an episode so I went to Mark over the summer and said, "This probably is not a bad way to kick off the second season, right?" So we sat down with him and had this very long meeting about the second season and Steven just said "I want it to be as weird as possible, it'll be so much fun" so whether or not he would have even done it – we'll never really know, but when Mark told David he didn't even hesitate saying, "No, no, I think I'll direct the first one. Maybe he can direct later in the season" – which he obviously didn't.
Possibly totally coincidental note: the episode Spielberg nearly directed is called 'May the Giant Be With You,' which sounds a lot like a solid Star Wars reference. David Lynch was famously interviewed by Steven Spielberg's close friend George Lucas about directing Return of the Jedi, before Lynch decided to make Dune. That's not quite full-circle trivia, but it's kinda cool.