Script Issues Delay Michael Bay-Produced 'Ninja Turtles' Until 2014, At Least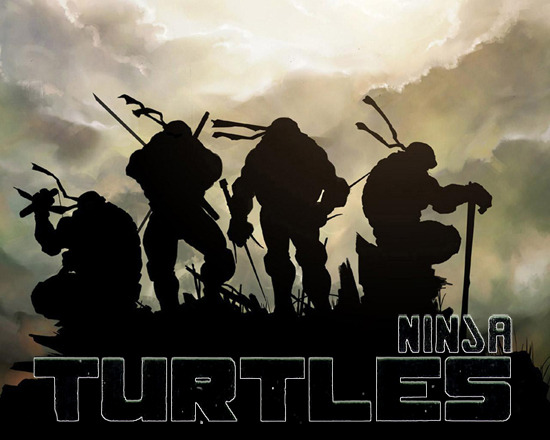 And you thought the title was an issue. Months after controversy surrounded the Platinum Dunes remake of Ninja Turtles, sans the Teenage Mutant, Paramount has just put the film on hold, delaying its December 2013 release day until at least May 2014. According to The Hollywood Reporter, the issue is, what else? The script. Does that mean the turtles will be teenage mutants once again? Read more after the jump.
The Hollywood Reporter story first suggested the film was put on "indefinite" hiatus. Then another source said the delay was ten weeks followed by a third who said the release had been pushed six months. With Paramount offering no comment, we're left in the dark to specifics. Pre-production had already begun on the film in Vancouver, though, and all of those people have been "temporarily laid off."
Since the script is the backbone of a movie, the fact that any film is delayed to make its script better is always a good thing. So if we have to wait another 6 months or 2 years for a new Ninja Turtles movie, and then it's good, that's fine. Maybe if the script isn't working at all, it'll just get shelved instead of spending hundreds of millions of dollars making and marketing a bad movie. (Note from Russ: Yeah, right.)
This is the third film almost in as many weeks that Paramount had delayed, the first two being GI Joe Retaliation and World War Z. At least with Ninja Turtles, filming hadn't begun though. GI Joe Retalliation was pretty much completed and World War Z had been shooting for several months. Not ideal times to delay a movie because it needs fixing.
Ninja Turtles is currently set to be directed by Jonathan Liebesman (Wrath of the Titans) from a script by original co-creator Kevin Eastman and Andre Nemec. Who knows if all that will remain the same.
Are you happy about this delay? Do you think we'll ever see this movie?