Listen To Samples Of Hans Zimmer's 'The Dark Knight Rises' Score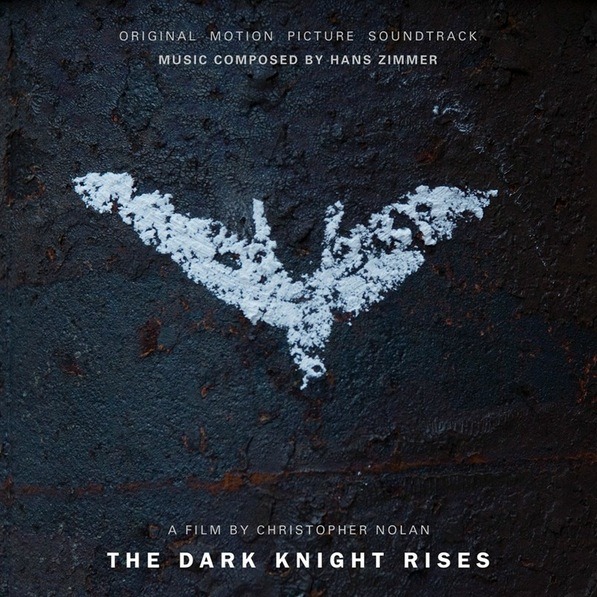 Part of the lingering appeal of Christopher Nolan's The Dark Knight was Hans Zimmer's eerie, often ominously quiet score. There has been great anticipation in some corners for Zimmer's follow-up work in The Dark Knight Rises, and the bits we've heard in recent trailers are certainly promising.
Now we've got 30-second samples of the fifteen tracks on Zimmer's score for the new movie. While what we hear in these clips is rarely as creepy as some of the themes in the last film, the music on offer does fit into the world Nolan has created. And there's even some influence from recent work from other films — it sounds like Zimmer's been listening to the score for Drive. (See 'Underground Army.')
It's worth noting that some might consider the titles of these score sample tracks to be spoilerish, so keep that in mind before clicking through.
I think I'm going with 'The Fire Rises' as my early fave, but it's an easy track to like. I don't want to listen too much now, as I'd rather hear this stuff for the first time in the actual film. But I can already tell this score will end up in my work playlists for months after the film is released.
The Dark Knight Rises will be released on July 20.
Warner Bros. Pictures' and Legendary Pictures' "The Dark Knight Rises" is the epic conclusion to filmmaker Christopher Nolan's Batman trilogy. The screenplay is written by Christopher Nolan and Jonathan Nolan, story by Christopher Nolan & David S. Goyer. The film is produced by Emma Thomas, Christopher Nolan and Charles Roven, who previously teamed on "Batman Begins" and the record-breaking blockbuster "The Dark Knight." The executive producers are Benjamin Melniker, Michael E. Uslan, Kevin De La Noy and Thomas Tull, with Jordan Goldberg serving as co-producer. The film is based upon characters appearing in comic books published by DC Comics. Batman was created by Bob Kane.