Showtime Ending 'Weeds' After Season 8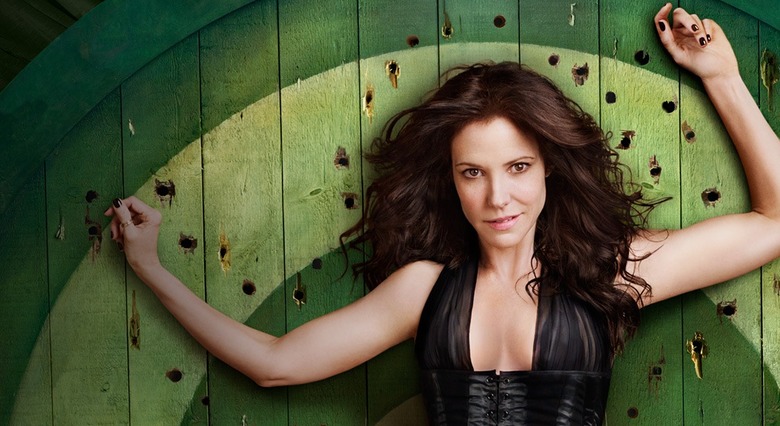 Enjoy the Weeds season premiere when it rolls around in a couple of weeks, because it'll be the show's last. Showtime has just announced that the Mary-Louise Parker-starring pot comedy will end for good after its upcoming eighth season.
The news doesn't come entirely as a surprise. While it continues to pull decent ratings, its viewership has been declining and fans have long complained about the creative decline of the series. Moreover, some of the key figures involved with Weeds have already begun moving on to other projects. Read more after the jump.
The advance warning should give the series enough room to find a fitting conclusion. "TV fans love nothing better than to complain about how shows end and we really want to end this one the right way," said Showtime entertainment president David Nevins.
Kohan has already started setting up her next move. She's been developing a new series for Netflix titled Orange Is The New Black, which will likely hit sometime next year. Meanwhile, stars Justin Kirk and Kevin Nealon, who are both returning for Season 8, had broadcast comedy pilots in the mix for the new season. Kirk's series, Animal Hospital, has already been picked up to series by NBC.
With both Weeds and Dexter on their way out, Showtime is losing its two longest-running and most beloved current series. "There were two shows, Weeds and Dexter, that really got Showtime taken seriously for cutting-edge original programming," said Nevins. Happily,  the network's reputation for high-quality programming remains strong, with younger titles like Homeland earning critical raves and promising new shows like Masters of Sex and Ray Donovan coming up next.
Weeds' final season will kick off Sunday, July 1 at 10:00 PM.