Some Of 'Catching Fire' Will Be Shot With IMAX Cameras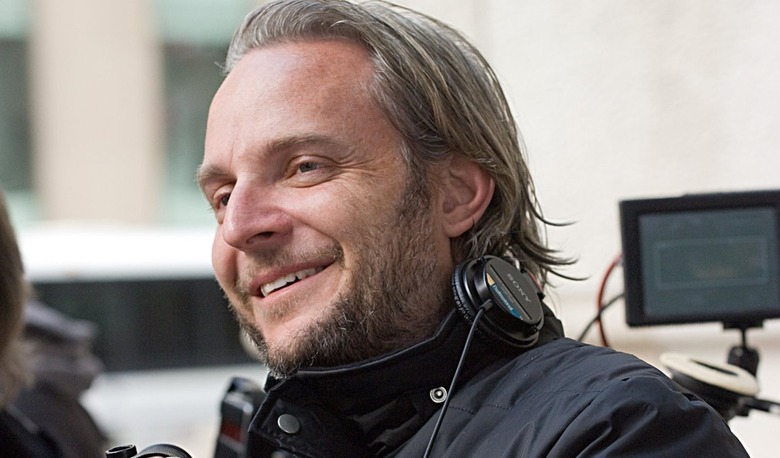 While the first Hunger Games only announced a limited IMAX run at the last minute, sequel director Francis Lawrence is embracing the format right out of the gate. Not only is The Hunger Games: Catching Fire already planning a release on the giant screens for next fall, Lawrence is actually using IMAX cameras to shoot certain portions of the film. So while we still have no idea who'll be playing Finnick Odair, you can bet he'll look fantastic — and huge. More details after the jump.
This decision puts Catching Fire among just a handful of titles that feature scenes shot in true IMAX, joining The Dark Knight, Transformers: The Revenge of the Fallen, and Mission: Impossible – Ghost Protocol, as well as the upcoming The Dark Knight Rises and Untitled Star Trek Sequel. While narrative features play in IMAX theaters all the time, the vast majority of them are shot entirely on regular film and then digitially remastered, and so lack the awe-inspiring crispness of real IMAX.
It's clear that Lionsgate has huge ambitions for the Hunger Games franchise, and reasonably so considering what a moneymaker the first one turned out to be. The first bit of casting news suggested that they're aiming high, and they looked at some seriously high-profile names for the directing gig before hiring Lawrence. The filmmaker certainly has a knack for eye-popping visuals — Constantine, I Am Legend, and Water for Elephants each had its flaws, but they all looked great — so I can only imagine his vision will look even better in IMAX.
Starring Jennifer Lawrence, Liam Hemsworth, and Josh Hutcherson, The Hunger Games: Catching Fire opens November 23, 2013.