Here's How The 'Woman In Black' Sequel Will Get Along Without Daniel Radcliffe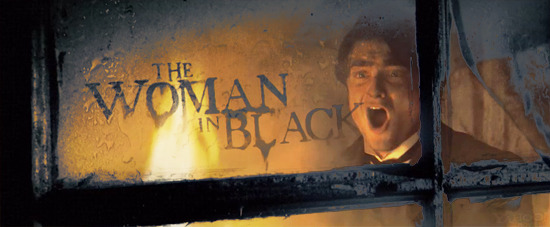 This past spring, Hammer Films announced that it is developing The Woman in Black: Angels of Death, a sequel to the horror/thriller that starred Daniel Radcliffe. The first film was Radcliffe's first major non-Harry Potter role, and interest in the actor helped push the picture to a gross of over $100m worldwide. The fact that the film wasn't bad at all didn't hurt, either.
But for a number of reasons we didn't expect Radcliffe to show up in the sequel. Jon Croker, who worked on the first film as story editor, has penned the follow-up, and now we've got the story details below. Spoilers for the first film are generously included after the break.
STYD reports this is the plot of the film:
Seized by the government and converted into a military mental hospital during World War II, the sudden arrival of disturbed soldiers to Eel Marsh Harsh has awoken its darkest inhabitant.  Eve, a beautiful young nurse, is sent to the house to care for the patients but soon realizes she must save them from more than their own demons.  Despite Eve's efforts to stop her, one by one they fall victim to the Woman in Black.
In the first film, Radcliffe's character, a young lawyer, was sent to Eel Marsh House to sort out the affairs of a deceased client of his firm. There, and in the nearby town, he experienced strange goings-on and saw the unusual deaths of several children. Soon he found that the spirit of a mourning mother was responsible in some means for the deaths of the children. Radcliffe's character didn't survive the first film, and while there is vague reason to hope that he might show up as a ghost in the second, that seems fairly unlikely when the general trajectory of his career is taken into account. He doesn't seem like a 'lame cameo' sorta guy.
So with the one movie did The Woman in Black establish itself as a name brand? The movie is a solid standalone chiller, and I'm not sure how welcome a second will be. But I'll be willing to give it a look, especially if it has the same style and atmosphere as the original.