Philip Seymour Hoffman Offered Key Role In 'The Hunger Games: Catching Fire'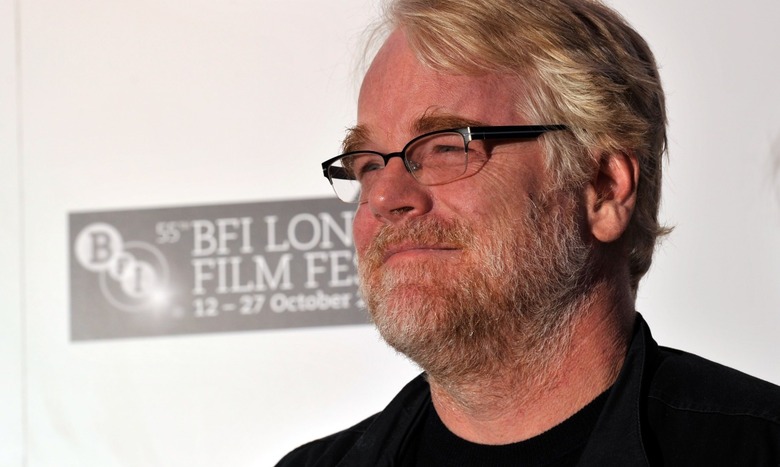 Though most of the early casting rumors for The Hunger Games: Catching Fire have focused on handsome fan favorite Finnick Odair, the very first bit of reliable casting news involves a different character altogether — and, at least in my view, a much more exciting name than any we've heard so far for Finnick.
Various outlets are reporting that Philip Seymour Hoffman has been offered the part of Plutarch Heavensbee, a new Gamemaker who plays a pivotal role in the next installment of the series. More details after the jump.
Still, we can (and will) hope for the best. If nothing else, the fact that Lionsgate is eyeing Hoffman suggests that they're aiming high for Catching Fire casting, much as they were doing with the directing gig before selecting Francis Lawrence for the job. Though it's also possible that this might turn out as that did — with the studio ultimately locking in perfectly decent choice who isn't nearly as sexy as some of the other, splashier names that were previously bandied around.
While Plutarch is a relatively minor character in Catching Fire, he is an important one. Smart and sly, Plutarch ascends to the position of Head Gamemaker following the events of the first film, and his actions turn out to have a crucial impact on the storylines of both Catching Fire and its sequel Mockingjay.
With Catching Fire's start date just a few months away, the buzz surrounding new casting is only going to be heating up for the rest of the summer. A release date of November 22, 2013 has already been set for the sequel.