Zachary Levi To Play Fandral In 'Thor 2'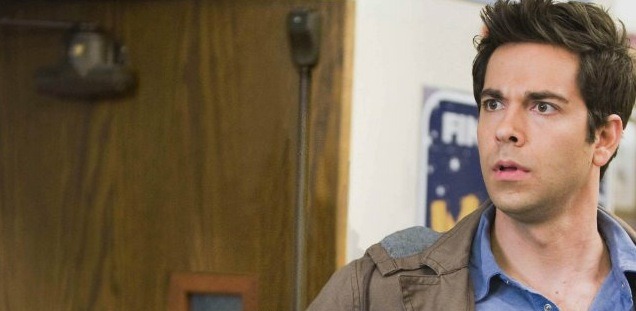 Zachary Levi is going from the Buy More to Asgard. The star of the cult TV show Chuck is in negotiations to join the cast of Alan Taylor's Thor 2 as Fandral, one of the Warriors Three. But wait, you say. Wasn't that part was played by Josh Dallas in the first film? Correct. However, Dallas now stars on ABC's hit show Once Upon a Time and had to bow out of the Marvel sequel for that, leaving the door open for Levi. Oddly enough, Levi was reportedly first cast as Fandral in Kenneth Branagh's Thor but his show Chuck got picked up for another season and he had to do that. Now the roles are reversed. Read more after the jump.The Hollywood Reporter broke the news of this odd TV-inspired casting trade off. According to the report, as of this weekend talks of Levi's casting are in the earliest stages but an offer will be made, and likely accepted.Thor 2 will return stars Chris Hemsworth, Natalie Portman, Tom Hiddleston, Idris Elba and Anthony Hopkins along with Mads Mikkelsen as a yet-to-be-determined villain, though conversations have been hot and heavy about who he could be playing. Shooting is likely to start next month with an eye on a November 8, 2013 release date.
Since we don't know who the villain is, very little is known about the story of the film or how it will play out in a post Avengers world. The center of the story will, of course, be the relationship between Thor and Jane Foster. Here's president of Marvel Entertainment Kevin Feige:
We're going to see the other side of Asgard. It's not all polished and golden in this film. And the events of Avengers will have affected Thor for sure. His relationship with Loki will continue to evolve, and the biggest part is Natalie and Thor returning with Jane Foster.
He also said a major villain would be added but it won't be Thanos.
Do you think Levi will make a good Fandral? Is he type cast after his role on Chuck?