Emma Watson Boards Darren Aronofsky's Biblical Epic 'Noah' [UPDATED]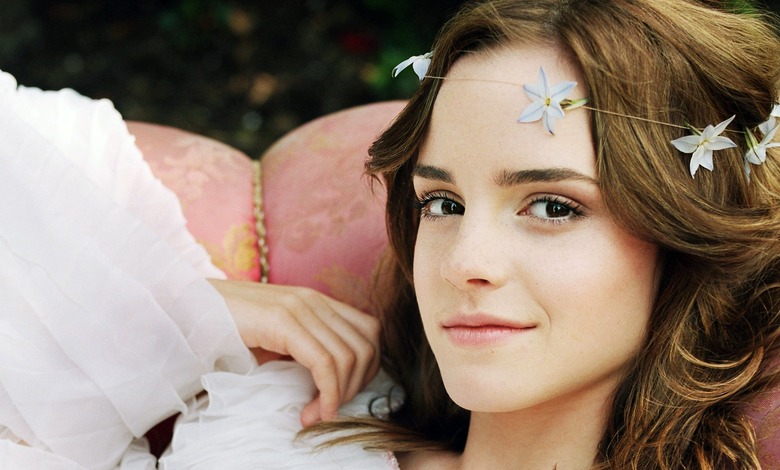 During the tail end of the Harry Potter series, we began to wonder what would happen to the young leads once the last movie wrapped. Hollywood, after all, is full of one-time kid stars who were never able to replicate their early success, or worse, who fall off the rails altogether. But so far, it seems like we have nothing to worry about from that cast.
Emma Watson in particular seems to be transitioning out of Hogwarts with ease. Her first post-Potter job was a supporting part in My Week with Marilyn, and over the next couple of years we'll also see her in the YA adaptation The Perks of Being a Wallflower and Sofia Coppola's The Bling Ring. But her newest role sounds like it could be the most intriguing yet. Watson has entered talks to board Darron Aronofsky's biblical passion project Noah, joining Russell Crowe, Douglas Booth, and her Wallflower co-star Logan Lerman. More details after the jump.
UPDATE: After posting this story, we also got wind of some new names being eyed. Hit the jump to find out who.
Among the characters that have yet to be cast are those of Noah's wife and his nemesis. Jennifer Connelly and Liam Neeson have been rumored for those roles for some time now, but Connelly has yet to be confirmed and Neeson is no longer in the running.
UPDATE: Variety's story adds a few more details to the Noah casting, like that Watson got the part after Dakota Fanning was unable to work out the scheduling. They also add that Liev Schreiber is "a leading contender" for the antagonist, and that — despite THR's accidental assertion that the long-rumored Connelly had been cast — Julianne Moore is being considered for Noah's wife.
I think we're all pretty familiar with the basics of the story by now, but in case you need a refresher, here's the synopsis:
NOAH is a close adaptation of the Biblical story of Noah's Ark. In a world ravaged by human sin, Noah is given a divine mission: to build an Ark to save creation from the coming flood. The screenplay was written by Aronofsky and Ari Handel and revised by Academy Award®-nominated screenwriter John Logan (GLADIATOR, HUGO).
Because Aronofsky is who he is, though, he says his Noah will be "a dark, complicated character" — in other words, not the simple religious figure you may have learned about in Sunday school as a kid. Shooting on Noah is scheduled to begin next month in Iceland and New York, with an opening set for March 28, 2014.