'Everyone Has A Plan' Trailer - Viggo Mortensen Is Twice As Badass En Español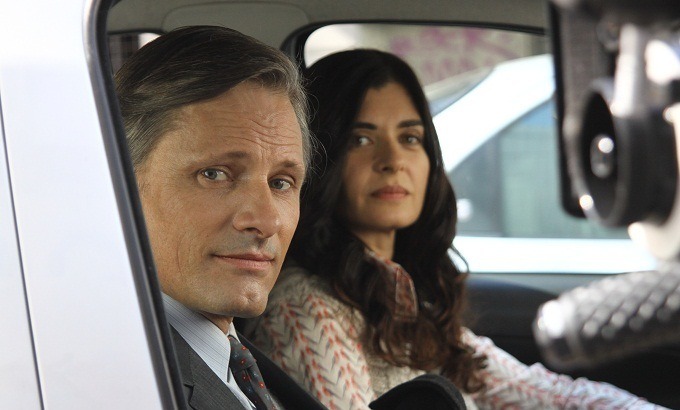 Who knew the vaguely British-sounding Aragorn was an adept Spanish speaker? Though Danish-American star Viggo Mortensen works primarily in English, it turns out he's actually equally fluent in Danish and Spanish, the latter thanks to a childhood spent in Argentina. And as a trilingual actor, he likes to make forays into foreign-language film from time to time.
His latest non-English effort is Todos Tenemos un Plan (or Everyone Has a Plan), a dark thriller directed and written by Ana Piterbarg. The first trailer has just dropped, and it turns out that Mortensen en español is twice as potent as Mortensen in English. Or he is in this case, anyway, because he plays identical twins. Watch it after the jump.
Since there are no subtitles, it's a challenge to follow the trailer if you don't understand Spanish. Fortunately, Thompson on Hollywood, who dug up the trailer, was able to offer a synopsis:
Mortensen plays Augustin, a disillusioned man living in Buenos Aires. Upon the death of his identical twin brother Pedro, Augustin sees the perfect chance to start over. He assumes his dead brother's identity, and goes to live in the Tigre Delta region of Argentina where the brothers spent their childhood. But Augustin has no idea of Pedro's past involvement in the criminal underworld, and finds himself inheriting a dangerous and corrupt life that he thought would bring him fulfillment.
Sounds like just the kind of role Moretensen would nail — and based on the glimpses we get of him in the trailer, he does. In fact, there's reason to believe he could actually be even better in Spanish than in English. In an interview with Time Magazine a few years ago, Mortensen revealed, "I've acted in Spanish and English, but when something has to do with emotions, sometimes I feel I can get to the heart of the matter better in Spanish."
He noted during the same conversation that he can also "get by" in French and Italian, so who knows — perhaps he'll also take the French and Italian movie industries by storm someday.
As of right now, there's no word on if and when Everyone Has a Plan will be distributed in the U.S., but we'll definitely be on the lookout.