David Cronenberg's 'Cosmopolis' Hits US Theaters In August; IFC Midnight Picks Up Brandon Cronenberg's 'Antiviral'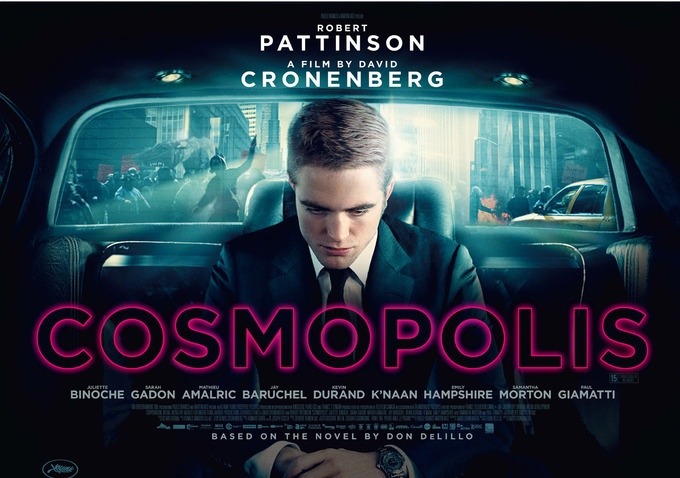 David Cronenberg's new film Cosmopolis played to pretty good reactions at Cannes; there were those who didn't find it compelling, but that's actually reassuring, as a Cronenberg movie seems like it shouldn't be for everyone. Now we know when the US will get a chance to see the film. eOne picked up Cosmopolis prior to Cannes, and is rolling it out in other countries now, with a Canadian opening tomorrow and UK bow a week later.
eOne plans to distribute Cosmopolis in the US starting on August 17, which is a bit earlier than we would have expected it to land. Still, we'll take all the Cronenberg we can get, and as soon as possible, please. To that effect, hit the break for info on how Cronenberg's son Brandon Cronenberg will have his film Antiviral distributed by IFC Midnight.
Brandon Cronenberg had his first major feature debut at Cannes this year with Antiviral, a film that features "a clinic that harvests live viruses from sick celebrities and then sells them to the celebrities' rabid fans." The film was pegged out of the fest as being full of body horror concerns, and a high creep-out factor, which sounds like what we'd hope for out of a film that concerns such a clinic.
The film features Caleb Landry Jones, Sarah Gadon (also in Cosmopolis), Douglas Smith and Malcolm McDowell, and garnered good reviews at the fest. In fact, Antiviral emerged as one of the stronger genre showings at this year's fest, and drew positive comparisons to the early work of David Cronenberg. And while I'm sure many young 2nd generation filmmakers aren't exactly thrilled to have their work endlessly compared to that of their more famous parents, in this case it's probably not a bad thing to deal with.
THR reports that IFC Midnight has picked up the film for distribution, which means that it will likely get a limited theatrical release and possibly a simultaneous VOD and digital platform release. Here's a clip to give you an idea of what's going on with the film.
Syd March is an employee at a clinic that sells injections of live viruses harvested from sick celebrities to obsessed fans. Biological communion – for a price. Syd also supplies illegal samples of these viruses to piracy groups, smuggling them from the clinic in his own body. When he becomes infected with the disease that kills super sensation Hannah Geist, Syd becomes a target for collectors and rabid fans. He must unravel the mystery surrounding her death before he suffers the same fate.