Paramount Registers Domains For 'Jackass 4: Bad Grandpa'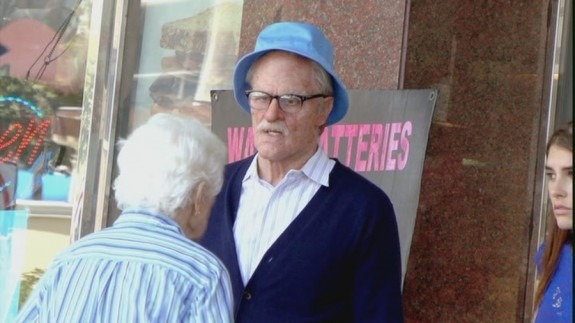 After Jackass 3D grossed over $117 million in 2010, including the number two opening weekend in Fall history, the only things standing between a sequel and the big screen were the aging bodies of its stars. Well it seems like Johnny Knoxville, Bam Margera, Chris Pontius, Steve-O and the gang are ready to go.
Though an official announcment has yet to be made, earlier this week Paramount registered several domains for a film that would be called Jackass 4: Bad Grandpa. Read more after the jump.
Fusible found the long laundry list of URL's registered by the company, hinting at the film. They are as follows:
badgrampa-movie.com
badgrampa.com
badgrampamovie.com
badgrandpa-movie.com
jackass4badgrampa.com
jackass4badgrampamovie.com
jackass4badgrandpa.com
jackass4badgrandpamovie.com
jackass4movie.com
jackassbadgrampa.com
jackassbadgrampamovie.com
jackassbadgrandpa.com
jackassbadgrandpamovie.com
And yes, it seems like they even registered typos of the title.
Paramount had no comment on the matter.
Bad Grandpa is a signature Jackass skit where Knoxville and (usually) director Spike Jonze dress up as old men and do horrific, horrific things. Here's one of the classics from Jackass 2:
I have no problem if the Bad Grandpa characters are the centerpiece of this film, however, I really hope it's not entirely them. The skit is uncomfortable and hilarious but if we don't see the gang messing with each other and in other, seriously compromising, positions, it'll be disappointing.
You'd also have to think the tragic passing of Jackass star Ryan Dunn will play a big part in this film, either with a dedication or possibly something more sinister. You just never know with the Jackass crew.
Though Paramount didn't comment, domain registration is a dead giveaway every single time. Skyfall, Star Wars 1313, the list goes on and on. Expect this to become official soon.
Are you excited for this film? Are you a fan of the Bad Grandpa skit?