George Clooney To Direct 'The Yankee Comandante' For Focus Features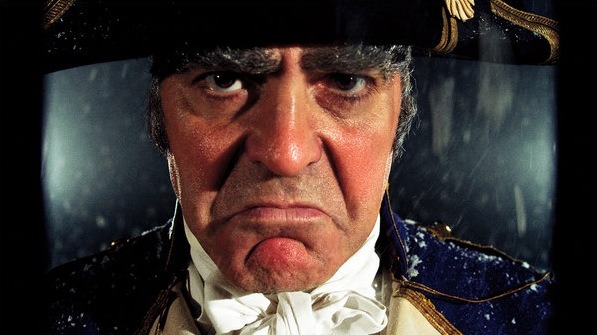 George Clooney is known first and foremost an A-list movie star, but in the past decade he's been earning praise for his work behind the camera as well. Clooney made his feature directing debut with 2002's Confessions of a Dangerous Mind, and most recently helmed the well-received The Ides of March. Now he's heading back to the director's chair for The Yankee Comandante, based on an in-depth article from a recent edition of The New Yorker. More details after the jump.
But soon after Castro came to power, Morgan's motives fell under suspicion. Charged by Castro's government with working for U.S. intelligence, Morgan was imprisoned and then killed by a firing squad in 1961 at the age of 32. Meanwhile, American officials including J. Edgar Hoover were themselves trying to puzzle out whom Morgan was working for. You can read Grann's full article here, though you'll want to set aside a good chunk of time if you do — the entire article spans 23 pages.
Not only does it sound like a fascinating character study, the subject matter seems like a great fit for the politically inclined Clooney. His Ides of March was a smart drama dealing with similarly mysterious, complicated people in power, and he's previously dealt with government intelligence in Confessions of a Dangerous Mind. The Yankee Comandante will be produced by Clooney's partner Grant Heslov, through their Smokehouse Pictures. The pair also recently produced Ben Affleck's fact-based CIA thriller Argo, which opens in October.
On the other side of the lens, Clooney last starred in Alexander Payne's The Descendants (for which he won an Osar nomination) and will next be seen in Alfonso Cuarón's Gravity, due out in 2013. There's no word yet on whether Clooney will also play a role in The Yankee Comandante, as he has in all of his directorial efforts to date.